Sign the Fair Revenue Petition – and get 10 friends to join you!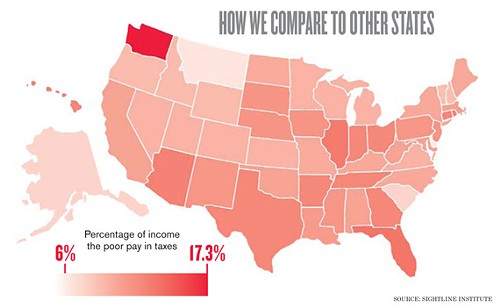 Washington's tax system is by far the least fair in the nation: low-income workers pay much higher tax rates than the wealthy few. It doesn't have to be this way. In two weeks, Washington's legislators can chart a new course when they release their budget proposals and revenue options for 2015 – 2017.
EOI is proud to be a member of Washington United for Fair Revenue, a statewide grassroots campaign fighting to replace our state's unfair and  unreliable revenue system with a fair, accountable and shared tax system producing stable and sufficient revenues. 
Please sign this petition – and get 10 of your friends to do the same – so we can send a clear message to Governor Inslee and our elected representatives in support of fair, accountable and shared revenue sources, so everyone may share in Washington's growing prosperity :
September 28, 2023
To understand the needs and priorities of our state's different regions, EOI is listening to the people and communities most impacted by our policy priorities.
September 12, 2023
Except billionaires. And even they lose.
September 6, 2023
Thanks to the work of advocates, thousands of Washington workers are already getting a better deal at work