Sign the Fair Revenue Petition – and get 10 friends to join you!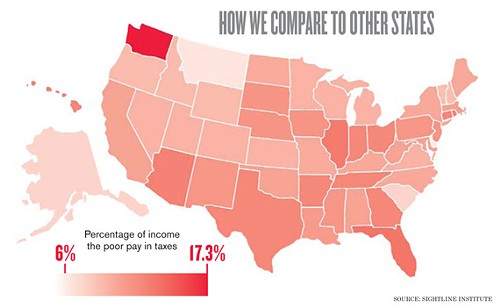 Washington's tax system is by far the least fair in the nation: low-income workers pay much higher tax rates than the wealthy few. It doesn't have to be this way. In two weeks, Washington's legislators can chart a new course when they release their budget proposals and revenue options for 2015 – 2017.
EOI is proud to be a member of Washington United for Fair Revenue, a statewide grassroots campaign fighting to replace our state's unfair and  unreliable revenue system with a fair, accountable and shared tax system producing stable and sufficient revenues. 
Please sign this petition – and get 10 of your friends to do the same – so we can send a clear message to Governor Inslee and our elected representatives in support of fair, accountable and shared revenue sources, so everyone may share in Washington's growing prosperity :
June 30, 2022
Family isn't one-size-fits-all - work-family laws shouldn't be either
June 24, 2022
The fight for reproductive rights is far from over