Paid Sick Days Good for Business, Employees
From the Hartford Courant:
By Louis Lista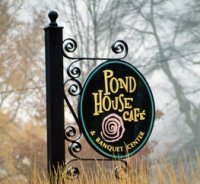 Earlier this year, Gov. Dannel P. Malloy addressed the Connecticut Business and Industry Association and voiced his support for legislation requiring large businesses in Connecticut to provide employees with a few paid sick days a year. The CBIA, the state's main business lobby, was up in arms. To hear them tell it, granting a few paid sick days a year is just too expensive for Connecticut's employers.
As a successful business owner and CBIA member, that's not how I see it. In my experience, providing a few paid sick days is smart business — not to mention vital to the health and economic well-being of my employees.
I opened the Pond House Cafe in Elizabeth Park in 1999. Particularly in the restaurant industry, the need for paid sick days should be obvious. In these difficult times, restaurant workers are barely scraping by. Few of us — especially food service workers — can afford to lose a day's pay.
I provide paid sick days because I have an obligation not just to my dedicated employees but also to my customers. It would be unhealthy, not to mention bad business, to have sick workers preparing and serving food.
A restaurant without paid sick days is a public health disaster waiting to happen. According to the federal Centers for Disease Control, of 21 million norovirus (stomach flu) infections annually, fully half stem from ill food service workers. I find it astonishing that anyone would oppose restaurants providing paid sick days, any more than they would oppose requiring meat to be fully cooked or requiring employees to wash their hands.
Some have raised concerns about the expense of providing paid sick days. In my experience, however, the benefits outweigh the costs.
Since I began providing paid sick days in 2003, the benefit has helped attract and retain dedicated staff members. We employ from 30 to 50 workers, with more staff members in the busier warm-weather months. Employees began to see their jobs at the Pond House as careers. Today, we have dishwashers who have been on the staff for more than six years. That's a rarity in my industry.
Particularly in these difficult times, having a stable workforce with a good knowledge of how our restaurant operates has been beneficial in keeping my business profitable and growing. It has enabled us to develop new approaches to attract customers, and to keep our current customers coming back. And we have been able to evaluate our procedures and reduce costs without resorting to layoffs.
That dedicated workforce is due, in no small part, to the respect I show my employees by providing paid sick days. The benefits and savings to me easily outweigh the costs.
Many employers in Connecticut (including many of the most successful) provide paid sick days because they have found the same results I have. Providing paid sick days has been a win-win situation for me, not a burden.
Employers are right to feel squeezed. But we should focus our efforts on addressing the real costs that effect our bottom line: health care and our state's notoriously high energy costs. Both are much larger expenses on my balance sheet than a few paid sick days.
As business owners, we should not let fear stand in the way of legislation that is healthy for employees and their families as well as smart for business.
September 12, 2023
Except billionaires. And even they lose.
September 6, 2023
Thanks to the work of advocates, thousands of Washington workers are already getting a better deal at work
August 24, 2023
Multiple states are also fighting to tax the ultra-wealthy. Why now?