Ensuring foster care system success requires investment
According to the Children's Bureau's most recent data, Washington receives one of the highest foster care subsidies in America. That means over 99% of foster parents receive subsidies for taking in foster children. Yet, we still struggle in providing adequate foster care homes for our most vulnerable populations. Washington Court data show an estimate of over 9,000 children living in foster care, with only 5,000 foster care homes in 2013.
Children and youth who are in foster care often experience high levels of trauma. When compared with children from the same socioeconomic background, children in foster care are much more likely to have acute and chronic medical problems, developmental delays and educational disorders. Some of these issues may be exacerbated by difficult living situations within the foster care system.
Foster care advocates made an important first step in 2004 when they won the Braam v. Washington class-action lawsuit, which asserted that the Department of Social and Health Services (DSHS) violated the constitutional rights of children in foster care. More specifically, children were subjected to multiple placements and unsafe homes, denied mental and physical health care and had been unnecessarily separated from siblings. The settlement included the implementation of 21 measurable outcomes that were projected to reform the state's foster care operations.
Despite experiencing substantial funding and staffing cuts over the years, DSHS has managed to reduce the number of placements for foster children, increase the number of siblings placed together in foster care to 86% and ensured that 95% of children have annual health screenings.
However, ten years and two extensions later, DSHS has failed to make significant improvements and has met only 13 of the 21 outcomes (with at least four more that are within 15% of completion.) DSHS is now asking for over $10 million in state funding to assist with the implementation of the remaining Braam outcomes – changes our children need. Some of these changes include reducing caseload sizes, increasing state visits to foster children and decreasing the number of children who run away from foster homes. Columbia Legal Services estimates that around 10,000 children could be helped by these services.
Although DSHS has made improvements in some areas, according to leaders at DSHS, it will be impossible to meet all the required outcomes without receiving additional revenue to hire 63 new social workers. Given that 63 new social workers equates to just one additional social worker for every 159 foster kids, DSHS' ask is a modest one.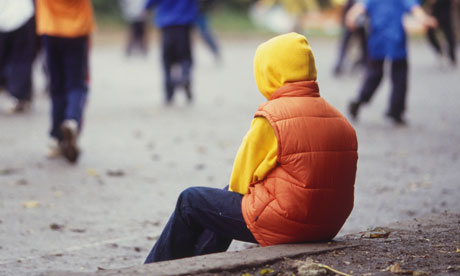 Each year the state spends about $500 million on child welfare, including about $96 million for foster care. The problems we face today amount to billions. The foster care system is just one area that requires significant revenue in order to meet the most basic of needs for Washington's residents.
This upcoming legislative session will include a host of other pressing agenda items, including funding Initiative 1351 and the McCleary decision, which together require the state to identify billions of dollars to provide adequate public schooling. The fact is we don't currently have the money to fill the enormous gaps through which our children and families are falling- but we could. Increasing funds for the foster care system is within the power of our legislators this session.
Without this new money, children in foster care will continue to rotate in a repetitive cycle of abuse and neglect and many others will go without a safe and stable living environment. Only new revenue can help to ensure that the next generations of foster kids will have every opportunity to thrive and prosper.
By Janna Higgins, Graduate Policy Intern
November 27, 2023
Apply by January 5th, 2024
November 21, 2023
This one is personal.
November 9, 2023
What can we really learn about taxes, wealth, and policy from the behavior of one person?