The Economic Opportunity Institute is building an economy that works for everyone by advancing public policies that promote educational opportunity, good jobs, healthy families and workplaces, and a dignified retirement.
Work and Family Agenda Catches Fire
Spearheaded by EOI, the Washington Work and Family Coalition hit a significant milestone when the state House passed Paid Sick and Safe Leave legislation for the first time in 2014.
With the Healthy Tacoma Coalition, EOI helped ramp up citizen pressure for action on paid sick days, breaking a longtime political logjam on the Tacoma City Council late in 2014. The law, passed in January 2015, will assure 40,000 workers access to paid sick leave.
We brought together legislators, businesses and advocates to develop groundbreaking legislation promoting gender wage equity, introduced with bipartisan support in the 2015 legislative session.
EOI organized 6 forums to promote dialogue and public education about women's economic security issues, in Kirkland, Tacoma, Bellingham, Spokane, Vancouver, and Seattle. 33 organizations cosponsored and more than 200 participants attended, including 17 elected policymakers.
Pay It Forward Spreads
EOI's proposal to improve access to higher education continued to gain traction. Oregon's Higher Education Coordinating Commission adopted a Pay It Forward (PIF) pilot plan and recommended it to the Oregon Legislature; 5 other states passed PIF legislation, and the total number of states considering PIF is now 27. EOI Policy Associate Kelli Smith brought home multiple awards for PIF from the Social Venture Partners Fast Pitch competition.
Retirement Policy Advances
EOI worked with state Senator Mark Mullet and Representative Larry Springer, along with AARP Washington and Small Business Majority, on Save Toward A Retirement Today (START) legislation. This paved the way for successful Small Business Retirement Marketplace legislation in 2015.
EOI also sponsored Social Security forums in Seattle and Bellingham with Social Security Works – Washington, featuring special guests Terry O'Neill, president of the National Organization for Women, and Congressman Adam Smith (D-WA9).
Economic Mobility Matters
At a convening of the Gates Foundation's Building Community Philanthropy Initiative, Senior Policy Associate Tatsuko Go Hollo presented findings from her report Chutes and Ladders: How Economic Mobility Is Changing In An Inequality Society. Phase II of the project will analyze the factors influencing family economic stability for people of color in Washington.
In Their Own Words: Why We Need Public Policy Change
Stories collected for EOI's 2014 Economic Mobility Project
Sue has been a bartender and a server; she's cooked food, washed dishes, and delivered coffee. She's seen the food industry change, and it hasn't been positive; finding a job that pays a living wage has become more and more difficult. "Most of it's chain food now; it's very hard to get ahead, to become a district manager or operations manager, for example. Even if they hire from within, you're stuck more often than not. You may get your quarter raise, but you're not advancing into anything." Sue grew up in a middle class family, but "working the same job today doesn't pay like it used to."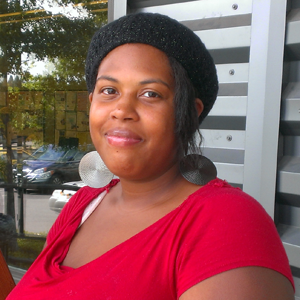 Ashley knows firsthand how important it is to have a job with benefits. She was employed at the time her son was born, but because her workplace didn't offer paid maternity leave, she had to quit in order to be with him. "I was working, but I just wanted to take some time off because it was my first son. And I wanted to spend some time with my son." Having watched her mom struggle to keep a job because she needed to take time off work to see her doctor, she knows paid sick days are critical. "When you're working, they don't want to hear the excuse of your health to take some time off. They'll just lay you off. They don't care about your health or disability."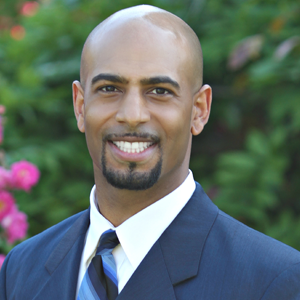 Jessie grew up hearing stories of the discrimination his African-American grandparents faced and how they had to leave their home in the South to escape persecution. Knowing his family's legacy inspired him to attend college and make lasting change for his community — but school debt stands in the way. "I think I owe like $60,000 right now for a public school education. I'm starting to feel like I'm back in the low-income [class], because I can't financially take care of all my responsibilities with the amount of money I make." Jessie wants to save, but admits it's hard with his current job. "When you make less than $20,000 a year, it's really hard to get by."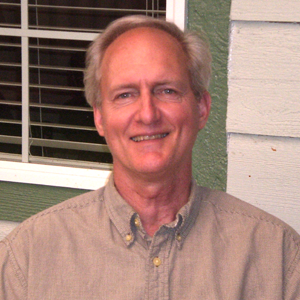 Chris has been a general contractor in Olympia for the past 13 years. Throughout his career, Chris has had occasional benefits. But no job has ever offered him a pension or retirement savings plan, making it hard for him to save. He's tried to save on his own, but with limited success. "I never had any pension, so I got started late — about 2008 –with a Roth IRA; that was the year that the market crashed, so I pulled my money out even though I didn't have that much there." Even after a full lifetime of employment, Chris doesn't see retirement as a possibility: "I don't think retirement is a realistic option for me — in terms of full retirement — because I don't have a pension."
EOI
December 5, 2023
We represent all of Washington State - so we decided to drive around it.
EOI
November 27, 2023
Apply by January 5th, 2024
EOI
October 31, 2023
Lessons from Oregon as Washington's leaders consider next steps