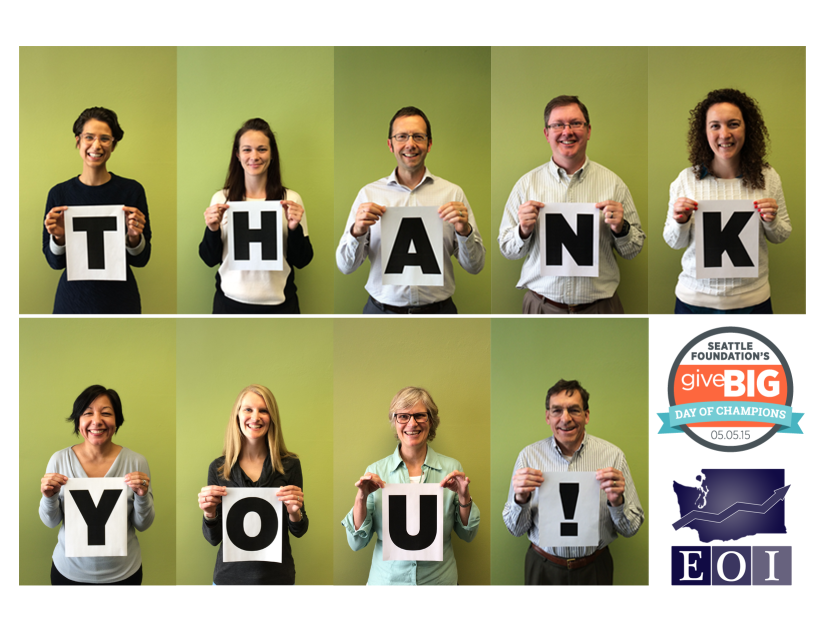 We did it! Thanks to you, we exceeded our $20,000 goal during our recent GiveBIG campaign — and that's before the Seattle Foundation's "stretch" gift to us.
Thank you so much for being a champion for EOI! We could not keep moving forward without YOU!
With much gratitude,
~Tatsuko, Janna, Aaron, Gary, Kelli, Gabriela, Emily, Marilyn, and John
EOI
March 11, 2022
Washington legislators made good decisions but the measures passed will not reverse the 40-year trend of growing income inequality.
EOI
December 17, 2021
By strengthening the core pillars of our economy – including child care, health care, educational opportunity, economic security, and our public revenue system – we can diminish economic, racial, and gender inequity.