Join us in strengthening women's economic security – Bellingham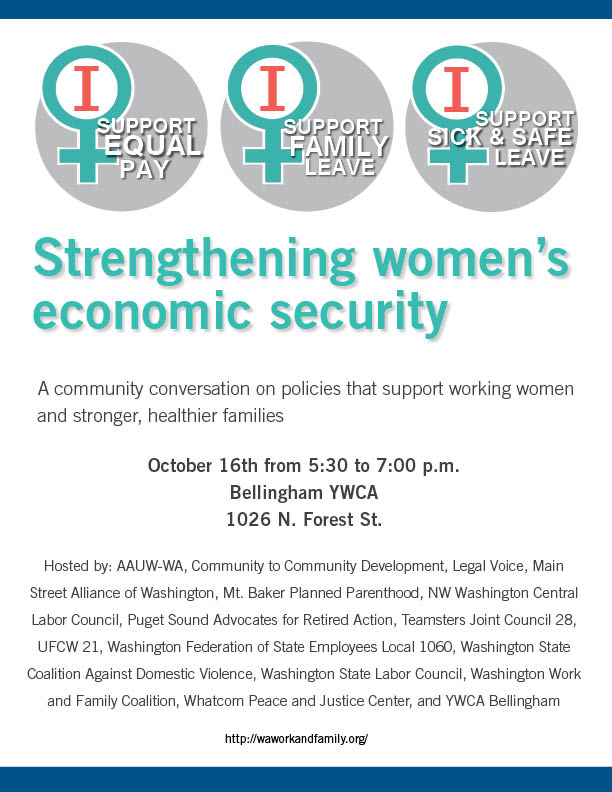 You are warmly invited to join the Economic Opportunity Institute in strengthening women's economic security in Bellingham on October 16th. In partnership with the Washington Work and Family Coalition, we are co-hosting events across Washington state to help build policies that support working women and families. What: Strengthening Women's Economic Security Forum When: October 16th, 5:30-7:00 pm Where: Bellingham YWCA 1026 N. Forest St. This event is part of a statewide campaign to strengthen women's economic security. The previous forums in Seattle, Kirkland, Tacoma, Spokane, and Vancouver have all been powerful successes.
January 25, 2023
High health care costs are driving Washington workers and families over the edge
December 15, 2022
By strengthening the core pillars of our economy – including child care, health care, educational opportunity, economic security, and our public revenue system – we can diminish economic, racial, and gender inequity.
December 7, 2022
The way our state raises money is not fair. A wealth tax would help right that wrong.