Chart of the week: This isn't your dad's recession.
Some media outlets have taken to calling our current economic woes "The Great Recession." Anytime people lose their jobs and businesses close, it causes family and community hardship — recession or not. But how does this recession really stack up against others in recent memory?
To shed some light on that question, following are "apples-to-apples" comparisons of job loss and unemployment during previous and current recessions in Washington State.
The first chart shows Washington's unemployment rate during the 1990, 2001 and 2007 recessions, starting three months before each recession began ("-3") and continuing through the 16 months following (through April 2009 of this year):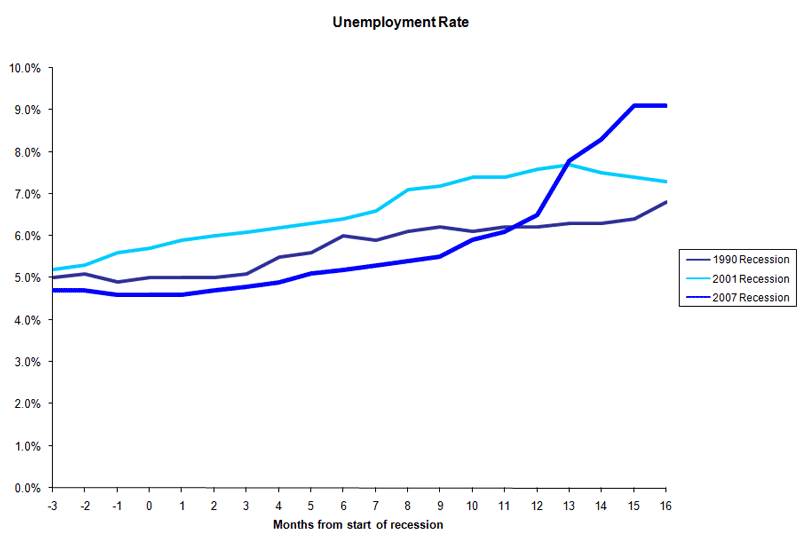 The second chart covers the same time period, but indexes job loss to 1 to allow for comparison across recessions. The beginning of recession is set as the standard: 100% employment, and every other month is then expressed as the percent of employment in relation to that base month.
(Data courtesy of the Economic Policy Institute.)
November 27, 2023
Apply by January 5th, 2024
November 21, 2023
This one is personal.
November 9, 2023
What can we really learn about taxes, wealth, and policy from the behavior of one person?