Healthy Communities
Inclusive Health Access
Filed Under Blog
What Your Candidates Say About Health Care
Washington Legislative Candidates Replied to our Recent Questionnaire
This project was done by Ashley Sutton and Brandon Bannister.
Earlier this year, the Economic Opportunity Institute partnered with local organizations to solicit community feedback on their experience with the health care system. From the seven listening sessions, EOI identified common concerns constituents shared related to health care:
Finding a doctor: Because of low Medicaid reimbursement rates and the concentration of doctors in cities, low-income and small town/rural residents have a hard time finding or getting to a doctor.
Affordability: Out-of-pocket costs can prevent patients from seeking needed care or lead to economic hardship.
Transparency: Individuals rarely know in advance how much treatment will cost them. Surprise billing can lead to high medical debt.
Structural barriers: Lack of transportation, limits on clinic hours, lack of cultural competency by providers, and other factors create barriers to care and negatively impact health outcomes.
Comprehensiveness: Health coverage often lacks essential services, such as dental care, which is indispensable for optimal patient health.
From these common themes, we created a questionnaire for candidates to express their views on issues of healthcare. Many candidates replied with their complete views on the following questions:
Do you support policies to make drug costs transparent and prevent surprise billing? Please elaborate on your position.

What other steps do you believe Washington State should take to create a more equitable, comprehensive, and affordable health care system?
The following chart displays all of the legislative candidates up for election in WA with brief responses to our questions. Click on your district to find out what your candidates had to say. (This does not work on mobile phones.)
Full responses to our questionnaire by candidates can be found below.
Candidates are listed alphabetically by last name. All candidates running for office this year were sent a questionnaire. Those who are not included in the following list did not reply to our questionnaire.
APPLETON, SHERRY V STATE REPRESENTATIVE 1 LEG DISTRICT 23 – HOUSE (D)
Yes. No one should have to be surprised by billings. Drug prices are out of sight. A few years ago I had a bill passed to allow purchasing in Canada which controls prices.
Medicare For All. For seven years I have introduced single payer legislation. It has had only one hearing. We have the systems in place – We just need to figure out how to add the names of all.
BELL, MIKE STATE REPRESENTATIVE 2, LEG DISTRICT 07 – HOUSE (D)
Yes. I spent 40 years working with the healthcare industry and believe that have complete transparency with all healthcare billing and that the patient portion of any service should be provided before the service is provided. I believe in Medicare for all. I believe the country should reinstate all provision of the ACA and work on improving the provisions of the act rather than undermining it.
I believe that the Medicare part D drug pricing should be subject to negotiation. I believe that pre-existing conditions should not be a factor when obtaining healthcare coverage. The US has the highest healthcare costs in the world while the quality of the healthcare provided ranks around 25 depending on which report is used and which year the determination is made. This is unacceptable. I think if we get money out of politics, we can pass laws that are in the best interest of people and not corporations and that change will cause laws to be passed that will reduce healthcare costs dramatically while improving the effectiveness of the healthcare system.
BENTLEY-FEINBERG, SASHA ROSE L, STATE REPRESENTATIVE 1 LEG DISTRICT 14 – HOUSE (D)
Yes. We need to stop surprise billing and lower drug and other healthcare costs.
Help the two (Accountable Communities of Health) Regional Care Organizations in my district to maintain and increase Apple Health insurance providers. Support funding for my County's Health Departments to continue the work of Family Planning, Communicable/ Chronic disease prevention and Disaster Management programs. Eliminate food insecurity. Expand at-home care programs, adult day care, and assisted living options. Mental healthcare: Support existing prevention organizations and ongoing support services, add more counselors in schools, prioritize suicide prevention. Drugs: Treat the drug addicted and address contributing factors. Promote best practices for prescribing, safe storage, and appropriate disposal.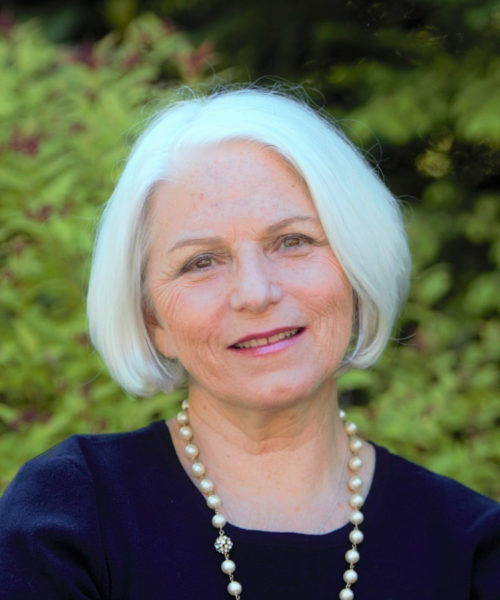 BLODGETT, DEBRA F STATE, REPRESENTATIVE 2 LEG DISTRICT 01 – HOUSE (R)
Yes, we should know immediately how much the drugs being prescribed will cost.
Allow the citizens of Washington state to purchase insurance policies. across state lines with lower premiums, lower deductibles, and lower co-pays.
BOEHNKE, MATTHEW A, STATE REPRESENTATIVE 2 LEG DISTRICT 08 – HOUSE (R)
Yes. We need more open and transparent government. I believe we should be a active participate in our government. This extends to dealing with individual services provided by private or public agencies within our government or state. We need more competition within our healthcare industry.
We need transparency to see what we are being billed and what we are being billed. $200 for a blood test might make sense to some, depending on the test. We should continue to work to strive to have the best healthcare in the world.
BONEAU, JUSTIN C, STATE REPRESENTATIVE 1 LEG DISTRICT 42 – HOUSE (D)
Yes. We need to work to eliminate surprise billing, balance billing, and other routes of billing fraud that exist to profit on the sick. I support single-payer healthcare for Washington, which would solve many of these problems by making healthcare about people, instead of profit. But single payer may be a ways off. In the meantime, we need to explore policies that prevent these predatory practices. Surprise billing could be prevented by requiring healthcare providers to accept all or most insurers, better disclosure of whether individual providers (regardless of which hospital they may be operating in on a given day) are in-network, and easier recourse for those who, experiencing medical emergencies, are not in a state to consent to the higher costs. I would support legislation requiring life-saving medicine to be sold at cost. Failing that, allowing hospital networks and insurers to collectively bargain with drug companies would help to reduce prices to a somewhat more manageable level.
Healthcare is a human right. We need to work towards building a single-payer system that can serve as a model for the entire nation. This could take several years, and in the meantime we should also fight for any measure that makes healthcare more accessible. If a family is struggling with disease, it is harder for every member to participate fully in society, and the costs reverberate through every aspect of their lives.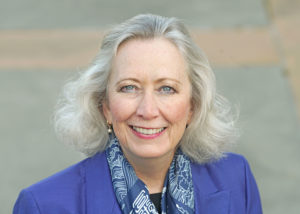 BOWLING, IRENE R, STATE SENATOR LEG DISTRICT 35 – SENATE (D)
Yes
In your introduction you outlined the many problems in our system. We need a single payer health system that gives top quality care to everyone.
BRADDOCK, SHANNON, STATE SENATOR LEG DISTRICT 34 – SENATE (D)
I absolutely support policies for better transparency. The ridiculously high and obscured price of health care is hitting all families hard. Too often unexpected and expensive surgeries and treatments are bankrupting families and fueling the homelessness crisis. A friend of mine had an emergency appendectomy at one of our local hospitals, all the costs related to the procedure and one night in the hospital totaled over $20,000. Patients receiving medical care are entitled to know ahead of time what the costs related to care are going to be. I support policies that require the medical industry to itemize costs including drug costs breaking down by treatments that are highly recommended and those that are suggested and discuss with patients prior to treatment.
Instead of letting insurance companies and middle-men take advantage of our medical system to profit off of sick individuals, we must be working towards universal coverage. This would create an equitable system where every individual has access to the basic human right of healthcare and would also include the more obscure benefits such as vision and dental that many basic health plans do not provide. I appreciate the state's work for mental health care parity and want to ensure we are investing in our behavioral health and substance abuse case resources as well. Washington state has made strides by expanding Apple Care however we need to do more to ensure everyone in the state has coverage. My goal in the Senate is to go beyond this and explore avenues for funding universal health coverage. Taxing pharmaceutical companies who conduct business in the state or take the taxes generated through capital gains for universal health care. I also believe it is necessary to have stricter regulations on what hospitals can charge for medical services and holding hospital executives accountable to inflated pricing. As we are seeing immigrant and refugee families in fear about accessing services, I would also like to see more emphasis on getting into communities through mobile health clinics as needed and to expanding interpreting services for clinics in communities with limited English proficiency. In the State Senate, I'll also collaborate with our health agencies to address local issues, such as the dearth of home care workers and the challenges maintaining a health clinic on Vashon and Maury Islands. or expanding interpreting services for clinics in communities with limited English proficiency.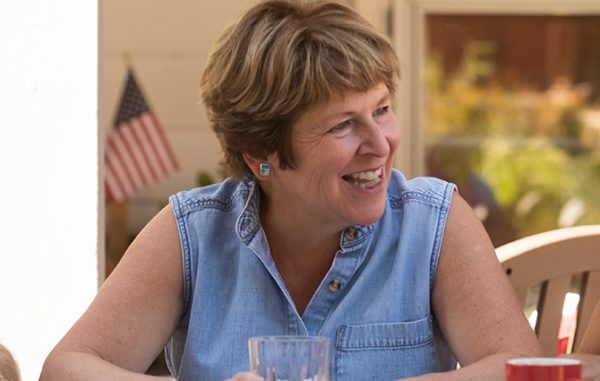 BROWN, LISA, U.S. HOUSE OF REPRESENTATIVES, CONGRESSIONAL DISTRICT 5 (D)
It would be hard to do worse than the 115th Congress, of which my opponent is a leader. They have a dismal record in accomplishing anything meaningful to improve access and are moving backwards on health care costs, they appear to be hung up negotiating between two wings of their own party instead of working in a bipartisan way to achieve progress. Yes — I support policies to make drug costs more transparent, prevent surprise billing, and keep prescription costs affordable in the long-term. I would use the market power of the federal government and anti-trust policy to bring about lower prescription drug costs while strengthening our investments in health science and public health research. Specifically, Medicare should be able to bargain with pharmaceutical companies on the cost of prescription drugs. Additionally, investments in research would benefit our universities, like UW and WSU.
We need to work with stakeholders to shore up and improve the ACA – not dismantle it. We need to expand and strengthen Medicare, not voucher it — ideally creating it as a public option that all can participate in. Additionally, we need to go all-in on healthcare workforce development – from doubling down on team based care, student loan forgiveness for service in rural areas, to putting the teaching health center in Spokane on a long-term sustainable path, with a residency program. We also need to pursue value-based purchasing strategies at the federal level, as we have at the state level. As my friend and successor in the state senate Andy Billig emphasizes: always go as upstream as we can, which usually means as young as we can and as soon as we can.
BRIGHT, CINDI, STATE REPRESENTATIVE 2 LEG DISTRICT 48 – HOUSE (D)
Yes. This is important in making decisions about the drugs being prescribed.
I believe we should go to the Single Payer System.
BRUMBLES, JOSEPH, U.S. HOUSE OF REPRESENTATIVES CONGRESSIONAL DISTRICT 10 (R)
Yes, there should never be surprise billing.
Get rid of unneeded regulations and greatly reduce if not eliminate mandates on insurance providers. Make it more affordable to people by bringing down the costs from these providers. They will compete and that will also drive down cost. Also keep big money influence (lobbyists) from insurance companies , out of our system. #WeThePeople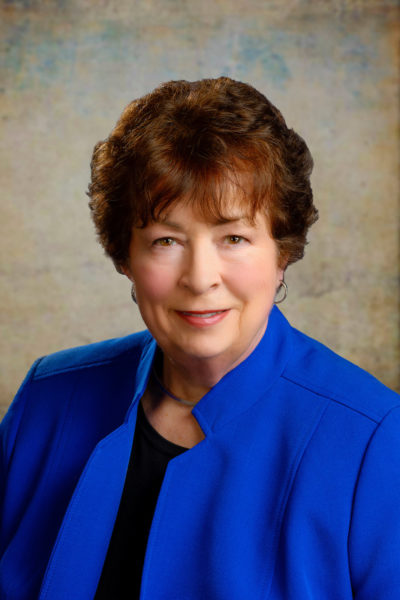 CHASE, MARALYN, STATE SENATOR LEG DISTRICT 32 – SENATE (D)
Yes. We could institute collective purchasing arrangements similar to what the US Veterans Administration uses or a 50 state drug cooperative to coordinate the purchase of drugs. There are other, probably more inventive, ideas that could be instituted with a Medicare For All universal health care program. Americans have acquiesced in viewing health care as consumer goods. My view is that health care is a human right and entitlement for all people, not just those who can afford it. The only way to prevent surprise billings — which we all experience – is to take public control of the procurement, production and distribution system. The power of the global drug companies is under control in other countries and there is no real reason to think it could not happen in the United States. As the world's 3rd largest economy (China = #1; EU = #2 and US = #3) it is still a power union of 50 states. It operates as a command economy already with defense, retirement programs, some aspects of medical care — Medicaid – and could easily adapt to provide access to affordable drugs and move to this on a state-by-state basis.
Adopt my bill on "Medicare for All" universal health care. The WA State Department of Revenue will complete review of it later this week and I will be happy to share their views with you once they submit them. The challenge of health care in this country can only be truly solved by a national Medicare for all program which means a national solution. My hope is that we will pass a program in California, Oregon and Washington and move it on through the remaining states and then on to Congress. Over 72% of the American population are in favor of single payer so I look forward to positive action on this. In the meantime, in our own state, we should move forward with the expansion of Apple Health and a state drug supply system or perhaps a prescription co-op pharmacy that purchases drugs from Canada. We could even continue working for tri-state drug purchasing program that would be a powerful tool.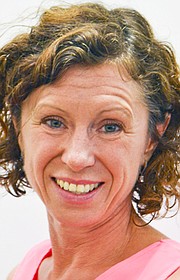 COOPER, ANGELA J STATE REPRESENTATIVE 2 LEG DISTRICT 15 – HOUSE (D)
Yes. Fraudulent/surprise billing practices catch many families by surprise, resulting in unnecessary additional hardships
I support a health care for all model.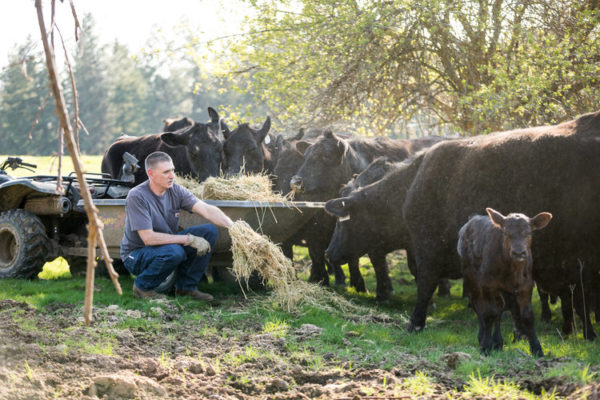 CUMMINGS, TED F, STATE REPRESENTATIVE 1 LEG DISTRICT 04 – HOUSE (D)
Yes, I will do all I can to lower drug costs and increase coverage for all, by working with other legislators to find solutions. No one should be denied treatment because of the cost of a drug
I favor expanding programs like Apple Health and Medicaid to bring relief from the financial ruin too many face now. I want to work in collaboration with businesses and medical/drug suppliers to make healthcare affordable for all.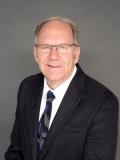 DAGGETT, DAVID L, STATE REPRESENTATIVE 2 LEG DISTRICT 35 – HOUSE (D)
I think voters want to prevent price gouging on drug costs. I'd like to explore how to possibly allow WA state residents to legally purchase drugs from Canada, which are much more affordable.
Stand up to the WA DC administration, whose Republican plan calls for a $537B cut to medicare while giving the wealthy another $100B tax break on capital gains. History already taught us in 1981 that supply side economics led to huge gov't deficits, revenue shortfalls, and increases to income inequality. I believe it is immoral to cut healthcare in order to fund tax breaks for the rich.
DAS, MONA STATE SENATOR LEG DISTRICT 47 – SENATE (D)
Yes, absolutely.
I believe that everybody deserves access to healthcare they can afford. I intend to support legislation toward that end.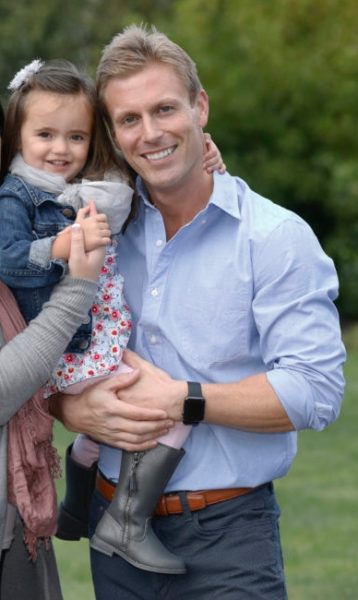 DUTHIE, BRIAN S, STATE REPRESENTATIVE 2 LEG DISTRICT 25 – HOUSE (D)
Yes. By increasing transparency and limiting surprises, we will save many Americans from being forced into poverty. Most people need advanced warning to plan their budget. Though we cannot plan for every obstacle, we can be better prepared with help.
Washington, like other places, needs to be working toward an all inclusive system. We need to decide whether this is a public option, Medicare for All, or some other system that allows everyone to be covered. It is my belief that healthcare is a right. Building a system that covers everyone is the only way to ensure equity in our economy.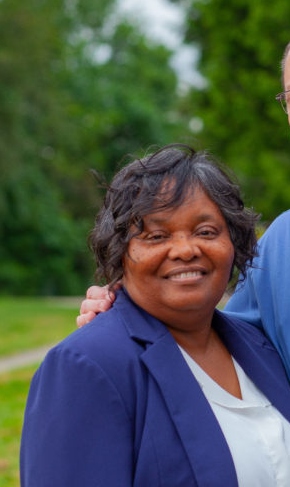 ENTENMAN, DEBRA J, STATE REPRESENTATIVE 1 LEG DISTRICT 47 – HOUSE (D)
I believe that patients should know what drug cost will be upfront and leave their respective medical institution knowing what their total bill will be.
Washington State should implement something similar to our federal systems, like Medicare or a single-payer healthcare system.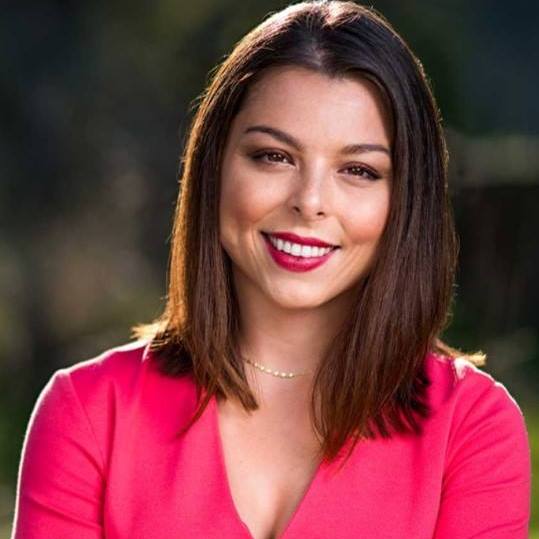 ESPINOZA, MAIA L, STATE REPRESENTATIVE 2 LEG DISTRICT 28 – HOUSE (R)
Yes. We know healthcare can be expensive but I feel that medical care is not something we should be 'duping' people into paying more. Transparent pricing is helpful in ensuring healthcare is delivered at a price you can plan for. Let's give people the tools to get well by letting them know how much medical costs will be upfront. Nothing raises your blood pressure like a surprise medical bill.
We must promote healthy choices and lifestyles. I'd like to expand rewards for healthy habits and create a system where patients can "shop" for services thereby making affordable options accessible. A patient should know how much their medical care is going to cost. Surprise billing is bad for both parties, the patient can't budget, or adequately estimate costs and the biller has a harder time receiving payment. Going to the doctor should not be a luxury. As a past recipient of Tri-care (military medicine) and DSHS healthcare, socialized healthcare is not the ideal solution; giving people the tools to make informed healthcare decisions is a good place to start.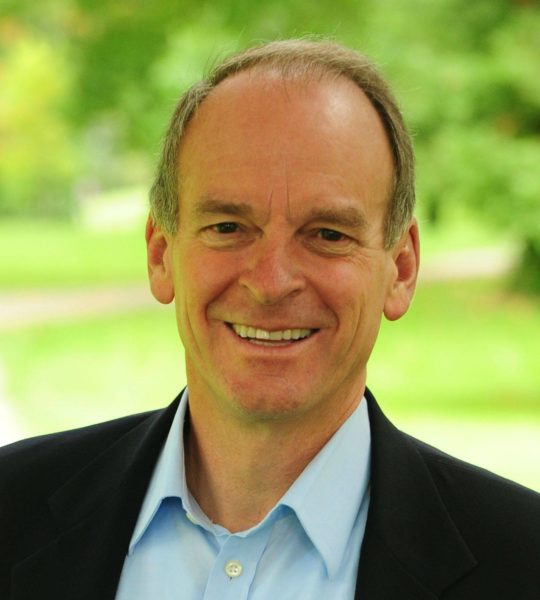 FEY, JACOB C STATE REPRESENTATIVE 2 LEG DISTRICT 27 – HOUSE (D)
Yes, I believe that the costs of prescription drugs shouldn't surprise people who need to purchase and use them. A transparent healthcare system is vital to the welfare of our state.
I believe that the legislature should strive for healthcare for all Washington State residents, and should ensure that the healthcare provided within the state is of the highest quality and is affordable.
FITZGIBBON, JOSEPH C, STATE REPRESENTATIVE 2 LEG DISTRICT 34 – HOUSE (D)
Yes, I have voted for bills this biennium to require drug manufacturers to justify significant drug price increases and bills to stop patients from receiving surprise bills from out-of-network health care providers.
We should provide a state-based public option to compete on the health insurance exchange to ensure accessible and affordable health care coverage, particularly for rural counties.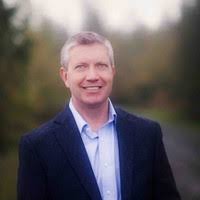 GILDON, CHRIS, STATE REPRESENTATIVE 2 LEG DISTRICT 25 – HOUSE (R)
Yes. I would actually like to see published prices for not only medication, but also medical treatment. Not only should providers publish the price of an aspirin, they should also publish the price of an X-ray or an MRI, for example.
Questions of healthcare revolve around access to care, quality of care, and cost of care. It is absolutely one of the most complex of all issues we will face in the Legislature and is too large of a subject for me to fully address here. So, I'll keep it to two points concerning the cost of care. First, we should allow consumer choice in purchasing insurance even if it means crossing state lines. The market will naturally push prices down as consumers reward those companies with the best plans at the lowest cost. Second, we should take a close look at mandated health coverages. Each mandated coverage increases insurance premiums. Estimates vary, but Washington State mandates represent 15-20% of the cost of health insurance premiums.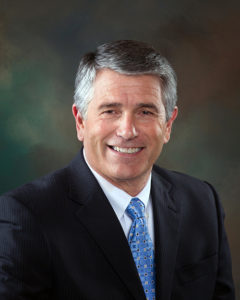 GOEHNER, KEITH W, STATE REPRESENTATIVE 1 LEG DISTRICT 12 – HOUSE (R)
I would support full disclosure of drug costs and options for generic versus name brands.
We should allow for a more competitive marketplace for insurance coverage. There should be more emphasis on preventative health behaviors and procedures which would lower the risk of a more complicated and costly illness.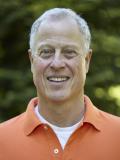 GOLDEN, DONALD M, STATE REPRESENTATIVE 2 LEG DISTRICT 27 – HOUSE (NO PREFERENCE)
Drug costs must be transparent and equitable.
Apple Care is a great system. Insurance co. must not be able to pick and chose markets if they want to operate in Washington. Wash State should study Amazon (Chase and Berkshire Hathaway) proposal to develop an entirely new system.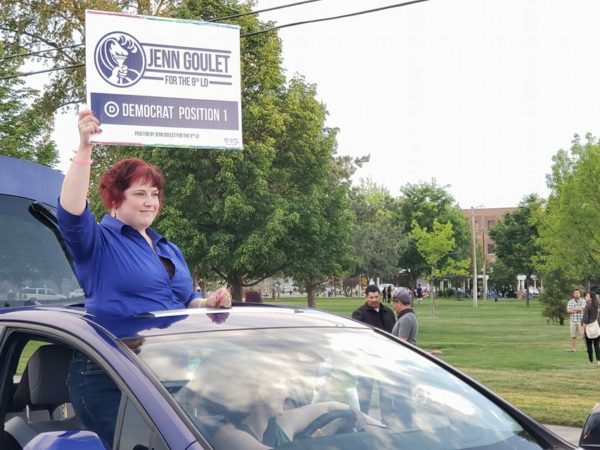 GOULET, JENNIFER D, STATE REPRESENTATIVE 1 LEG DISTRICT 09 – HOUSE (D)
Yes. We don't tolerate surprise billing when it comes to buying basically anything else, so why should we tolerate it for medical expenses?
I would prefer a national Medicare for All health care system, but in the absence of that, I would like to see WA take whatever steps it reasonably can to bring down health care costs for individuals, including possibly having statewide single-payer, universal health care coverage.
GRAHAM, VIRGINIA C STATE REPRESENTATIVE 2 LEG DISTRICT 06 – HOUSE (R)
Yes I do.
I support prices being listed for services and products to allow people to choose. Teaching hospitals or clinics may help with shortages of doctors in rural areas. Buying insurance outside state lines could create healthy competition and more choices.
HARRIS, PAUL L, STATE REPRESENTATIVE 2 LEG DISTRICT 17 – HOUSE (R)
Yes, Voted for Balance billing.
I will propose raising medicaid rates to medicare rates. It will give us much greater access.
HARRIS, TANISHA L, STATE REPRESENTATIVE 1 LEG DISTRICT 17 – HOUSE (D)
Yes I support policies to make drug costs transparent and prevent surprise billing. I support legislation like HB 2114 that requires healthcare providers and health insurance companies to resolve "surprising billing" issues so patients are not caught in the middle.
I strongly believe that Healthcare is a right not a privilege. Our state legislature led the way in creating the Health Benefit Exchange envisioned under the federal Affordable Care Act while expanding access to Apple Health- as a legislator I would help to expand the Apple Health program. Health equity is achieved when everyone has an equal opportunity for good health. As a state we need to continue to promote health equity by holding employers accountable to non-discrimination for both employees and patients. Apply health equity tools and principles to policies and support continued funding of all health care and retirement benefits for workers in both the public and private sector.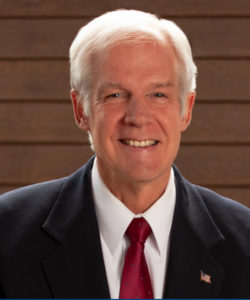 HARGROVE, MARK D STATE REPRESENTATIVE 1 LEG DISTRICT 47 – HOUSE (R)
Absolutely. With any purchase, the consumer should know the price before they agree to the transaction.
Eliminate insurance policy mandates that chase competition away. Implement torte reform that is proven to attract more doctors to states. Allow the sale of insurance policies across state lines – more competition means lower prices.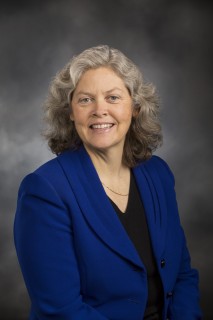 JINKINS, LAURIE A, STATE REPRESENTATIVE 1 LEG DISTRICT 27 – HOUSE (D)
Yes.
We should bring more transparency to insurance, drug and service costs, expand charity care coverage, expand public health funding, address medical debt, move toward a single payer option and more.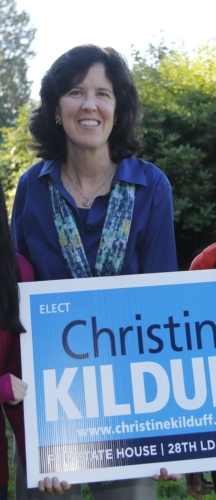 KILDUFF, CHRISTINE J STATE REPRESENTATIVE 2 LEG DISTRICT 28 – HOUSE (D)
Yes. In Olympia, I have voted in support of transparency (HB 1541-Rep. Robinson and 2SHB 2114-Rep. Cody) so that consumers have all of the information, can make an informed decision, and access the most affordable health care option.
Right now, health care premiums and costs are too high. Families are already struggling and medical bills shouldn't add to that burden. We must continue to improve our health care system in Washington State to defend against national attacks, and ensure all Washingtonians have access to quality and affordable health and mental health care.
KLIPPERT, BRADLEY A, STATE REPRESENTATIVE 1 LEG DISTRICT 08 – HOUSE (R)
Yes, definitely. Open and honest transparency in medical billing is always a good idea. Forces accountability.
Stop ignoring the very dangerous effects and healthcare costs associated with poor life choices people are making (Obescity, Marijuana and other illicit drug use). These personal decisions and medical effects are burdening our medical system and driving up healthcare costs. Also there is a supply and demand problem. We need more healthcare providers to meet the need so that affordable health care is available.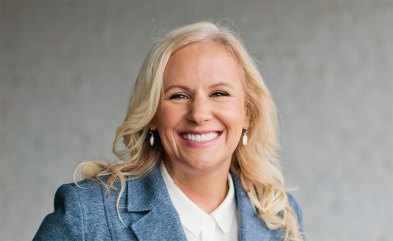 KRUGER LEAVITT, MARI L, STATE REPRESENTATIVE 1 LEG DISTRICT 28 – HOUSE (D)
Yes, Patients and consumers deserve to be protected from surprise medical bills and I am committed to working toward a payment solution that protects patients from surprise medical billing.
As I go door to door in my district and speak with residents, many people have shared their stories of navigating the healthcare system and working with qualified health care professionals. I also hear from people who are underinsured or uninsured who have faced medical emergencies and are forced to make difficult decisions about paying their unexpected, unaffordable medical bills or keeping their lights on. In order to create a more equitable, comprehensive, and affordable healthcare system we must support the medical professional on the frontlines, hold pharmaceutical companies accountable by demanding transparency around durg costs, and increase public/private partnerships to ensure everyone has insurance and knows how to navigate the healthcare system. I also believe we must improve access to services for rural communities and individuals without cars by increasing public transportation options. I look forward to learning more about your specific ideas and proposals to improving our health care system.
LEWIS, IVAN, STATE REPRESENTATIVE 1 LEG DISTRICT 39 – HOUSE (D)
It should never have been acceptable for medical costs and billing to be hidden or difficult to discover. We must ensure policies that allow side by side comparisons when it comes to costs. We would not permit this practice in any other industry and it is unacceptable to still hide costs when it comes to our healthcare.
We need universal healthcare in Washington State. We must ensure that every single Washington resident has access to comprehensive healthcare. We need to ensure that our friends and neighbors are not going bankrupt or postponing treatment due to the costs of seeking treatment. My top priority as a legislator will be universal healthcare through the enactment of the Washington State Healthcare Trust (HB1026).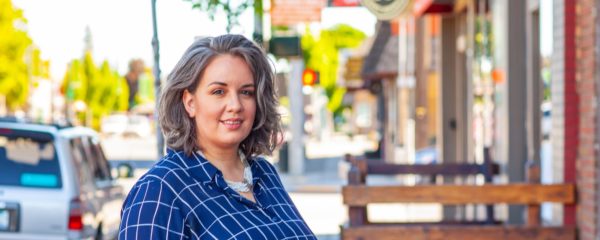 LEWIS, JESSA, STATE SENATOR LEG DISTRICT 06 – SENATE (D)
Absolutely, advocating for such policies is what I do for a living and what I did last session in Olympia with Health Care for All – WA.
I'm currently working on either passing a single payer trust like SB 5701 or looking at expansion of Basic Health to lay the foundation for a more gradual transition to a more equitable health care system. This is my number one priority as a candidate and why I am running for office.
LOVICK, JOHNNY, R STATE REPRESENTATIVE 1 LEG DISTRICT 44 – HOUSE (D)
Yes. prescription drug prices are too expensive and we need to ensure middle and working class families have access to the healthcare and treatments they need. No one should suffer and not be able to receive care because drug prices are unaffordable. Transparency will help bring down costs, but we need to look into other methods to continue to lower the costs of prescription drugs.
Mental Health: There has been a fundamental lack of sufficient investment in our mental health system, and the legislature needs to make it a priority in the next legislative session. That starts by seriously addressing mental health and understanding its significance in solving the homelessness crisis and increasing school safety. This past session, I sponsored HB 2892 that was signed into law that will partner mental health professionals and social workers with law enforcement officers to better facilitate non-violent ways of handling situations that too frequently end in violence. This is the kind of solution we need where the right people get on the ground in communities and can really make a difference, and I will keep fighting in the legislature for these practical methods of addressing our most pressing problems. Opioid Crisis: We also need to address the rapidly growing opioid epidemic. There are few issues more pertinent and important right now and it is absolutely essential that myself and the legislature make this a priority in the next session and every session until we fix this crisis. We need more investment for mental health access and education and direct services to counter the spread of opioids. And it is critical this does not become a partisan issue—this is fundamentally a human issue with human solutions. We cannot afford to polarize the opioid epidemic and then accomplish nothing, this is something we can all work together on to find the best practical solutions that will really solve the problem. The bottom line is, above political points there are thousands and thousands of people, community members, who are suffering and need our help, not pristine ideologies. Our efforts need to be focused on treatments that will serve everyone, and legislators need advice and help from the people who best understand the issues to find the solutions that will not only come from a place of science rather than party, but will actually work. I was proud to vote for the bipartisan prescription drug take back legislation that I believe will go far in helping to address the opioid crisis, and I will continue to focus on this issue in the upcoming session. We need comprehensive, accessible solutions for students, parents, and people from different communities, and with limited funding we need to ensure our money goes to the right, most effective solutions.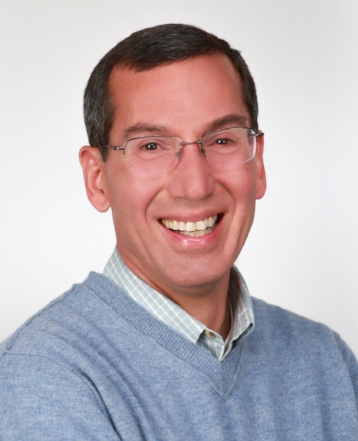 LUCAS, DAVE STATE REPRESENTATIVE 2 LEG DISTRICT 03 – HOUSE (R)
Of course drug costs should be transparent. Healthcare should be like most industries—people know the product, what it does, and what it costs. The fact that transparency is an issue in the healthcare market, probably the most important aspect of people's well-being, is simply crazy. There should be no such thing as surprise billing.

Fundamentally we want to encourage incentives that reduce costs. I'm not in any way shape or form encouraging direct government intervention in the marketplace, but the industry should be structured so you don't price gouge people. 1000 % increases in drug prices simply because of lack of competition in the marketplace is unfair and shouldn't happen.
However, the government coming in and setting standards (the so called "public option") for healthcare will only raise prices and reduce quality of service. A young healthy individual shouldn't be paying over $100 for a plan that, without their consent, includes abortion services, high deductibles, and other bloated insurance schemes when they might prefer a cheaper plan that fits more into their lifestyle and priorities. Choice is key.
MACRI, NICOLE, STATE REPRESENTATIVE 1 LEG DISTRICT 43 – HOUSE (D)
Yes. DRUG PRICE TRANSPARENCY: I support transparency requirements across all buyers, sellers and intermediaries, including manufacturers, insurance carriers, pharmacy benefit managers (PBMs), pharmacies and hospitals. In particular, I'm interested in more oversight of PBMs, which currently are unregulated and have disproportionate influence on pricing. I'm also interested in how the state can better leverage its purchasing power through Medicaid, PEBB and SEBB to drive more competitive drug prices. SURPRISE BILLING: We should urgently address the impact of surprise billing on patients. I am encouraged by the recent work of OIC to develop a policy concept that requires insurance carriers and providers to negotiate payments without additional billings to patients, and engage in binding arbitration to settle disputes.
Legislators should encourage our federal delegation to take action on a single payer healthcare system for all US residents. A national approach is important given the federal government's large role as a healthcare payer and regulator. The politics around a national single-payer policy demonstrate that we must also implement state-based innovations that might later be scaled nationally. I'm working on a bill right now that would pilot single payer approaches in Washington for populations with the highest rates of un- or under-insurance (those under 600% FPL who are not subsidy eligible or enrolled in Medicaid or SCHIP). Here are a few other ideas about how we can expand coverage and access, and improve quality, outcomes and affordability: 1) The legislature should implement a "public option" by requiring private carriers in PEBB or SEBB to offer standardized benefit-design plans on the Health Benefits Exchange. 2) We should expand sliding scale 'premium wraps' and/or cost-sharing subsidies for people at 0-600% FPL who are not eligible for Medicaid or SCHIP. This will incentive younger and/or healthier people to get and keep health insurance. 3) We should expand Apple Health up to age 26, which is a bill I introduced in 2017, to bring parity in health insurance access to all young adults. 4) We need to continue to work on strategies that support and expand the healthcare workforce, particularly in rural area. Workforce development strategies include student loan forgiveness, increased Medicaid reimbursement rates, investments in higher education capacity in healthcare professions, and partnerships between hospitals/clinics and institutions of higher ed. We should also look at new models such as global budgeting to ensure rural hospitals can provide critical care in underserved communities.
MAROON, EVERETT STATE REPRESENTATIVE 1 LEG DISTRICT 16 – HOUSE (D)
Yes. This is one of the biggest costs that drives down the rate of people who say they are in good health—when we skip doses or refrain from refilling necessary prescriptions because of their cost, we are not getting the benefit of health care.
I am running on a platform of health care reform in Washington State. We have 11 coverage providers and 74 health plans, and we are wasting too much energy just administering an overly complicated system. I would like to review the forthcoming analysis from Prof. Conrad at UW when it comes out on December 1 to see what his recommendations are for health care reform and the possibility of creating a universal system for our state. I do think we can support a single-payer system and I would like to work on ensuring that rural health care centers in Eastern Washington get more support for their operations, as they are critical to individual and community health.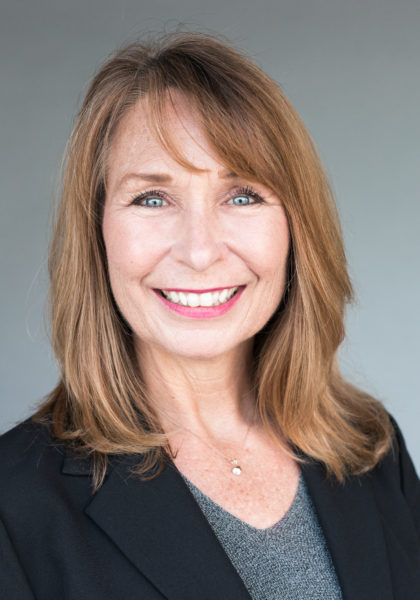 MAY, MARY E, STATE REPRESENTATIVE 2 LEG DISTRICT 04 – HOUSE (D)
Yes, I absolutely support drug cost transparency. We also need to eliminate surprise billing, and other routes of billing practices that lead to real life and death situations for people.
We need to pass laws that are in the best interest of people, not corporations. We need to work towards building a single-payer system that includes vision, dental, and mental health care. Pre-existing conditions should not be a factor when obtaining healthcare coverage. Additional emphasis is needed to get health care into remote, rural, and underserved communities.
MCCOY, JOHN R STATE SENATOR LEG DISTRICT 38 – SENATE (D)
Drug costs are out of control and support Sen Cantwell's legislation.
Senate Democrats are exploring a multi-state healthcare solution.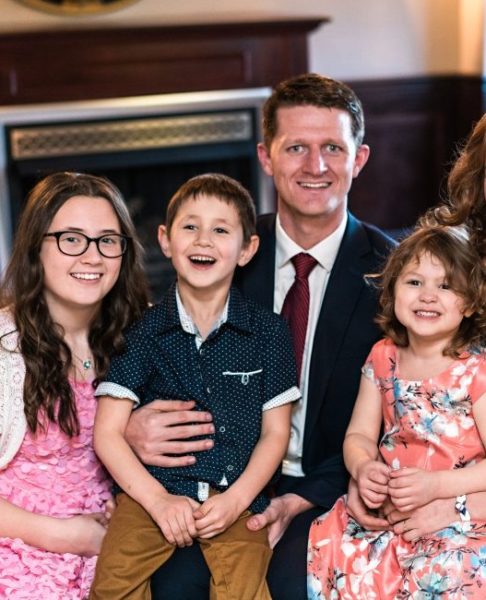 MCENTIRE, JOEL, W STATE REPRESENTATIVE 2 LEG DISTRICT 19 – HOUSE (R)
I do support transparency for drug costs and oppose predatory pricing. I will endorse legislation that ensures fairness to the patient
I believe that more competition in the market place of healthcare providers and pharmaceuticals will yield lower prices for consumers.
MCCLENDON, MARTIN V, STATE SENATOR LEG DISTRICT 26 – SENATE (R)
Yes
Allow more competition across state lines thus providing more choices and drives down cost.
MCENTIRE, JACK B STATE REPRESENTATIVE 1 LEG DISTRICT 15 – HOUSE (D)
Yes.
Access to affordable health care is a right, not a privilege. We don't have a health "care" problem, we have a health insurance problem. Single payer or Medicare-for-All would solve a lot problems. At the same time, rural areas like my district are in dire need of more community health care clinics.
MEAD, JARED M, STATE REPRESENTATIVE 2 LEG DISTRICT 44 – HOUSE (D)
Absolutely
Finding ways to subsidize healthcare for low and middle income folks to keep costs low. I support the idea of universal healthcare and hope the legislature can move WA into that direction in the future.
MICHAELIS, RANDALL B, STATE REPRESENTATIVE 1 LEG DISTRICT 07 – HOUSE (D)
Yes, I am in support of transparency in billing and for increasing accessibility to all costs associated with healthcare. Standardization of expenses within our healthcare systems would take away the shell game that insurance companies currently use with their billing. My opponent has taken thousands of dollars from pharmacy companies (pdc.wa.gov); I cannot believe that this has not influenced her support of the status quo in healthcare.
The Republican party is the force behind sabotaging and dismantling our federal healthcare system. Given this trend by the current administration, it is essential that we have strong advocates for healthcare in our state legislature to preserve and strengthen the ACA provisions for all the citizens of Washington State.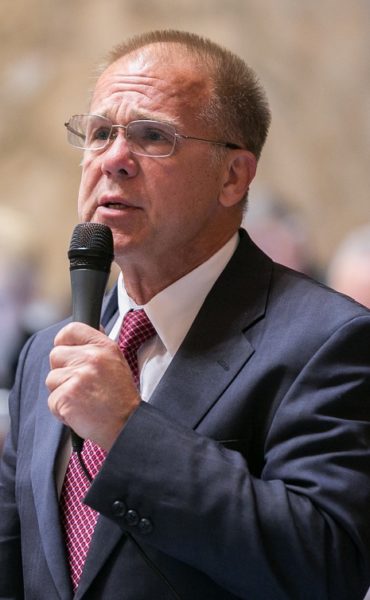 MURI, RICHARD W, STATE REPRESENTATIVE 1 LEG DISTRICT 28 – HOUSE (R)
Yes
Tort reform
NGUYEN, JOSEPH-THANH T, STATE SENATOR LEG DISTRICT 34 – SENATE (D)
I absolutely support policies that will make drug costs more transparent and prevent surprise billing. This is an area that is deeply personal for me. When I was seven, my father was in an accident that rendered him brain-damaged and quadriplegic. The countless hospital visits and check-ups devastated my family's finances, and without the support of the community and access to public services it is very likely I wouldn't be here today. In terms of addressing surprise billing, there are two ways in which I believe the legislature could have a big impact on people seeking medical care. The first is passing legislation that would ensure patients pay only in-network cost sharing amounts when receiving treatment in an Emergency Department, or having inpatient or outpatient surgery in an in-network health care facility – even if services are provided by an out-of-network provider. This will also greatly help those seeking medical attention who might not have english as their first language, and will ensure that they do not incur a surprise out-of-network charge due to a language barrier. The second idea would be to remove patients from billing disputes by requiring binding arbitration of balance billing disputes between health carriers and out-of-network providers. HB 2114 was introduced this year and would have addressed these two issues, but unfortunately did not make it to a vote. Regarding transparent drug costs, although Washington's drug purchasing strategy does not currently use prescription drug price transparency to mitigate price increases, its market approach as an empowered large purchaser does provide somewhat effective mechanisms to a certain degree for controlling prescription drug prices. If federal law were changed to allow states to negotiate price directly, a broad purchaser consortium — including both public and private purchasers — could potentially have enough market power to fully negotiate prices.
I believe the most important thing we can do in order to create a more equitable, comprehensive, and affordable health care system is by laying the groundwork for single-payer in Washington state. I am incredibly excited by the potential HB 1026 and SB 5701 have to make single-payer a reality. As it stands right now, it will be next to impossible to fund a single-payer system in Washington State without help from the Federal government, which is where the Washington Health Security Trust comes into play. Under the ACA there is a provision which provides waivers for states to implement for "innovative healthcare" solutions, so that states can have the ability to experiment and potentially create programs that could be modeled nationally. The Washington Health Security Trust Act would set the stage for applying for the these waivers, in addition to laying the groundwork and infrastructure to implement single-payer when we receive the grants. I am under no illusion that we will be seeing any of these waivers during the current administration, but if the midterm primaries are any indication, we have a very good shot at taking back the White House in 2020. So rather than wait, I think we have the opportunity to get ahead and become a model for the rest of the nation.
ORMSBY, TIMM S STATE REPRESENTATIVE 2 LEG DISTRICT 03 – HOUSE (D)
Yes, there are many reasons to make drug costs transparent. First, patients are being prescribed medications at a greater rate, and are therefore impacted to a greater degree. Second, the inflation rate for prescription drugs far outpaces common inflation. Third, big pharma is able to raise prices on existing drugs without reporting the price hike or the justification for it. And last, consumers deserve transparency in drug costs, especially when seeking necessary treatment that results in balanced or "surprise" billing.
I believe the most important step we can take as Washington State legislators is to preserve ACA preventative service coverage in health plans for all ages at the state level, despite the repeated attempts by the federal government to repeal it. Additional steps we can take are to reintroduce and pass legislation that address some issues that didn't pass last session. Two bill I strongly supported, but didn't pass, are HB 2114, that would have ended "surprise billing practices for using out-of-network services for emergent care, and HB 1541, that would have required reporting by drug manufacturers on drugs that increase in price, and a justification for the increase. We have a lot of work yet to do.
PASKEWITZ, KYLE A, STATE REPRESENTATIVE 1 LEG DISTRICT 27 – HOUSE (R)
Yes, patients should be aware of the costs of their treatments, be informed about alternative treatments, and have access to affordable medications.
There are three key areas I believe the cost and quality of health care could be vastly improved: reducing the cost and barriers to drugs and medical equipment, single payer basic healthcare with a tiered option for private insurance to cover more advanced services, and billing reform that focuses on costs per treatment rather than line item billing.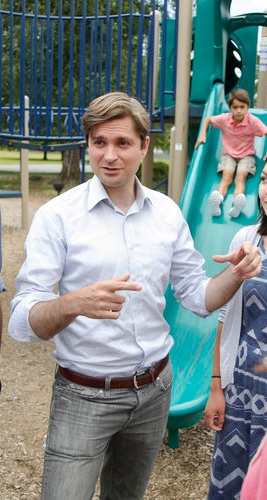 PELLICCIOTTI, MICHAEL J, STATE REPRESENTATIVE 1 LEG DISTRICT 30 – HOUSE (D)
Yes. As a state representative, I co-sponsored HB 1541 and voted for the legislation in the House to provide greater drug cost transparency. Before my service in the legislator, as Assistant Attorney General, I've led efforts to combat corporate healthcare fraud and protect consumers' rights. We need to ensure that people understand the costs associated with their healthcare.
I strongly believe that we need to increase Medicaid funding to expand essential services such as dental care for low income individuals, especially children. Washington should increase funding for mental health care, and I expect this to be a legislative priority in 2019. We also need to train more healthcare professionals by improving access to necessary education. I sponsored the creation of a UW-Tacoma/Highline University partnership that will make higher ed degrees and certificates available at the Federal Way campus and passed a new WorkFirst law to expand vocational training for people between jobs.
PETERSON, STROM H, STATE REPRESENTATIVE 1 LEG DISTRICT 21 – HOUSE (D)
Yes, I do. This past session, I was proud to support legislation that helped to eliminate surprise billing. As prescription costs continue to skyrocket, I will support legislation giving the state of Washington the ability to purchase much needed medication at wholesale prices. I will continue to support legislation that puts patients first.
As a state legislator, I will continue to lobby our federal delegation to approve Medicare for All. In the meantime, we must continue to reign in drug prices, keep a close eye on insurance premiums, and make sure that Apple Health continues to be funded.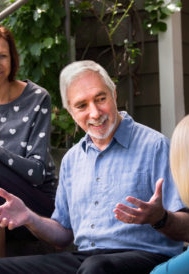 POLLET, GERALD M, STATE REPRESENTATIVE 1 LEG DISTRICT 46 – HOUSE (D)
Representative Eileen Cody and I are the sponsors of HB 2114, requested by Insurance Commissioner Kreidler, to end "surprise billing" by insurance companies. This bill reflects work we have been engaged in to stop insurance companies from hitting innocent patients with massive – often bankruptcy driving – bills for going to a hospital, clinic or doctor who the patient believed was in their insurance network, or whom their provider directed them to. I support provisions to require disclosures to patient consumers and for the Insurance Commissioner to have authority to ensure that essential service providers are included in coverage by any insurance company doing business in Washington. Unfortunately, although the bill passed the House and Senate Ways and Means, it did not make it to the Senate Floor before cutoff. So, we will be back to pass surprise billing legislation in 2019! I also have worked to provide prominent disclosure to all patients of how to easily file complaints about a medical provider or insurance company.
I'm a strong believer in having a "Health Care for All Washingtonians" plan to guarantee access to quality affordable health care for every resident of our state. We can do this with a Washington Health Care Trust. As a UW Faculty Member in Public Health, I strive to train a new generation of advocates for: universal health coverage; training and supporting primary care nursing and medial assistant / PA providers who live in in the many communities where we have primary care shortages (often communities of color, low income as well as rural areas); providing foundational public health services in every county; and, I am a strong voice in the Legislature for funding expansion of Medicaid and to support these initiatives. Medicaid and Medicare provide health care at far lower overhead costs than private insurance. Unfortunately, reimbursement rates for Medicaid are tragically low. While under the ACA we have provided coverage to tens of thousands of Washingtonians, that does not mean they have access (to dental care, to primary care, etc). We also do not provide reimbursement rates that are adequate to ensure that assisted living facilities can offer home based assistance to allow elders to age in home, driving people to higher cost facilities. It is vital that we expand access to reproductive health care, including providing state funding to make up for the war on Planned Parenthood and other family planning and reproductive care providers. We rarely discuss that we do not ensure that all Washington school districts provide medically accurate sexual health education. My constituents are usually shocked to learn that we don't have medically accurate sex and health education in all school districts (we do require medically accurate curriculum, if health and sex ed are taught). We know that sexual health education results in much healthier outcomes, fewer teen pregnancies and many fewer STDs in youth and young adults. And, we must not forget that our state is doing horribly when it comes to providing community based behavioral health. We must invest heavily to provide residents in every community with access, and move away from large 19th century facilities in the wrong locations to provide the services that Washingtonians need.
JAYAPAL, PRAMILA, U.S. HOUSE OF REPRESENTATIVES, CONGRESSIONAL DISTRICT 7 (D)
Yes, I absolutely support policies to lower drug costs and make them more transparent. It's absolutely unacceptable that many Americans have to make the hard choice between life-saving medicine and affording to put food on the table for their families. Just last year, I introduced the Affordable and Safe Prescription Drug Importation Act, which would allow safe, legal importation of prescription medication from Canada. I also support giving Medicare the ability to negotiate prices directly with pharmaceutical companies as an another way to lower drug costs. I have also sponsored the End Surprise Billing Act of 2017, which would require hospitals require notice to patients about any out of pocket costs.
I believe that health care is a human right. I know that countries around the world have shown that single payer systems are proven to work. Which is why I believe, and over 70% of Americans agree, that we must expand Medicare to cover all Americans. I started the Medicare For All Caucus this year, along with 76 founding House members, to show the broad support for a universal, single payer health care system. To support these candidates, I recently announced a brand new Medicare for All PAC, which will provide funds to help candidates who support universal health care win elections. In the meantime, until we are able to pass meaningful legislation at the Federal level, I support a state-based solution that provides universal health care to all Washington state residents. There have been bills introduced in both the state House and Senate and I hope that they are reintroduced in the next year.
RANDALL, EMILY E, STATE SENATOR LEG DISTRICT 26 – SENATE (D)
I absolutely do. Healthcare is a human right, and the each and every one of us deserves access to care that is high-quality, comprehensive, and transparently affordable. Access to healthcare includes a wide-range of types of care, from reproductive care, to behavioral health care, substance abuse treatment, and beyond. Access to healthcare also means access to affordable prescription drugs, and to transparency throughout the process. As a healthcare advocate, I worked to expand access to care, and will continue to do so in Olympia. I will work alongside frontline providers, community organizations, patients, and family members to ensure any and all legislation is reflective of true community needs.
Caregivers are incredibly under-resourced. My family has firsthand knowledge of the complicated system, and the struggles it poses for both families and caregivers. It was tough to find respite care workers for my sister, Olivia, and it was tough on the caregivers we did have to not be able to have more dependable hours across their clients. As Olivia got older, we explored group housing, but there were few options close by, and none that felt like the right fit for our family. Our aging community faces similar struggles – folks who are looking to downsize or move into assisted living have very few options, even fewer that are affordable. And for those who would like to age in place, they face challenge after challenge. We need to invest in training and retaining a solid workforce of caregivers to allow people who need their services the dignity and peace of mind while getting treatment they deserve.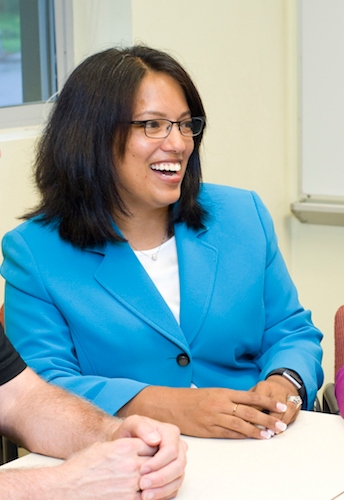 REEVES, KRISTINE M, STATE REPRESENTATIVE 2 LEG DISTRICT 30 – HOUSE (D)
Yes. We must make healthcare more affordable so neighbors are not relying on the ER as the only source of healthcare, and even then, recognizing that many die knowing they can't even access emergency care.
We must make preventative care more accessible and regulate the industry to move from a reactive healthcare model to a proactive healthcare model, which must include regulating the prescription drug industry, regulating insurance providers and de-incentivizing healthcare as a capitalistic revenue producing industry to a system invested in the public good. This could look like an expansion of the public health model, a de-privatization of the healthcare industry and more.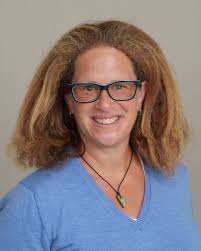 REGEV, SHIR, STATE REPRESENTATIVE 1 LEG DISTRICT 8 – HOUSE (D)
Yes. People have a right to know how much they are expected pay at the time they pick up their prescription. Furthermore, if there is a more affordable option they need to be made aware of it (i.e. generics or paying themselves instead of using their insurance co-pay).
Honestly I support single payer health.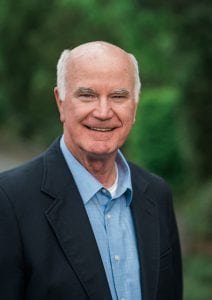 ROULSTONE, DOUGLAS R, STATE SENATOR LEG DISTRICT 44 – SENATE (R)
Yes. Transparency is much better for consumers.
Be able to purchase across state lines like car insurance. Taylor policies to individual needs. Allow small businesses to join together to provide affordable policies for their workers.
ROURKE, TYLER S, CITY COUNCIL MEMBER 4 CITY OF EVERETT (NON-PARTISAN)
Yes, absolutely. Why should drugs be any different than anything else one might purchase. Consumers need to be provided with enough information to make informed decisions, and there is no reason for drugs to be exempt from this basic standard.
If people are healthy, they need less healthcare. We need prevention, and this comes from comprehensively looking at planning, public outreach, community engagement, social responsibility, and ultimately prioritization of financial resources. We have to build a society where the easiest, most obvious, and most affordable way to live is to be healthy and active. There will always be healthcare needs and challenges, but keeping people out of the doctor's office as much as possible through prevention would be a good thing to do, and the state could make that a priority.
SALDANA, REBECCA J, STATE SENATOR LEG DISTRICT 37 – SENATE (D)
Yes, I do support policies to make drug costs transparent and prevent surprise billing. I was a co-sponsor of legislation (SB5401 and SB 5586) both of which would set up a data organization to monitor and publicize prescription drug cost and utilization data. While they did not become laws in the 2017-2018 legislative session I will continue to support them in 2019. I also co-sponsored SB5995 which would protect Washingtonians from excessive increases in generic prescription drug prices. I will continue to advocate for this in 2019.
We should have single-payer health care in Washington State – and I am honored to have co-sponsored legislation SB 5957 that would make that happen. We can also bring health care to every Washingtonian through the Washington Apple Care Trust and I was glad to co-sponsor SB5701 which would make that happen. While neither of these bills passed in 2018, I will continue to advocate for them in 2019. We also need to fully fund and ensure equitable implementation of our behavioral and mental health care into our health care system in Washington.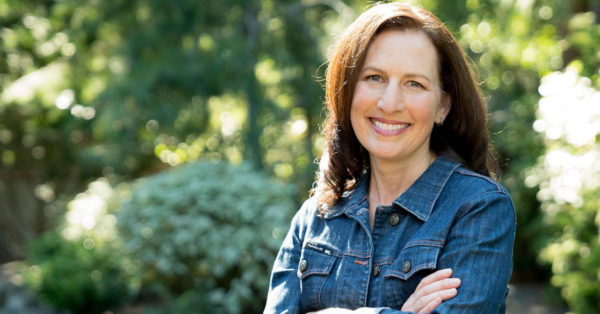 SCHRIER, KIM, U.S. HOUSE OF REPRESENTATIVES, CONGRESSIONAL DISTRICT 8 (D)
Yes. The skyrocketing costs of healthcare and prescription drugs in particular is one of my top priorities. As a physician, I have spent my career helping patients navigate a broken healthcare system that provides no transparency to patients. We would never buy anything else without a price tag or reading reviews, but we got into medical treatments mostly blind to the costs. This is inexcusable and something I am committed to fixing in Congress. As a patient with type 1 diabetes, I have watched my own bottle of insulin rise from $40/bottle 20 years ago to $260/bottle today.
I have proposed a comprehensive healthcare plan that will immediately lower costs and get everyone access to affordable medical insurance. My plan creates a Medicare-based public option, allowing anyone to buy into Medicare at any age. It also takes on big pharma to lower drug prices and increase transparency. My plan also invests in research, rural healthcare, and in sustainable solutions to combat the opioid crisis. Read more at drkimschrier.com/issues/healthcare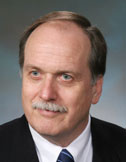 SELLS, MICHAEL S, STATE REPRESENTATIVE 2 LEG DISTRICT 38 – HOUSE (D)
Yes. I've seen over and over again constituents surprised by cost increases that seem to come from nowhere.
We may need to look at some form of a public option in this state.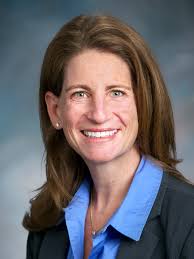 SENN, TANA D, STATE REPRESENTATIVE 1 LEG DISTRICT 41 – HOUSE (D)
Yes. No one should wake up from a surgery to find that one of their health care professionals was out of network.
We need to diversify the workforce, especially in mental health, as well as encourage more people to enter the mental health field at all levels and locations across our state. Increasing Medicaid rates, especially for mental health and preventative services, is critical to ensuring low-income residents have access to health care.
SHELDON, TIMOTHY M, STATE SENATOR LEG DISTRICT 35 – SENATE (D)
The Legislature could enact legislation for private providers and the Healthcare Authority to implement these policies. I would support legislation to do this.
More emphasis should be placed on healthcare by the Legislature and as a 28 year veteran Legislator I support ear-marking our expected $2.3 billon to improving healthcare, especially in the rural areas. Access needs to improve dramatically.
SHEWMAKE, SHARON A, STATE REPRESENTATIVE 2 LEG DISTRICT 42 – HOUSE (D)
Yes! We need information on medical costs generally. This is one of the most maddening things about our healthcare system is that even when you call, nobody can tell you how much even a simple treatment will cost.
Replacing the fee-for-service model with a more holistic view of what health means.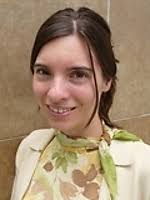 SMILANICH, TAMRA M, STATE REPRESENTATIVE 2 LEG DISTRICT 37 – HOUSE (NO PREFERENCE)
Yes-I have even worked on this in the past.
Cost of service should be told upfront to the patient prior to being admitted-the cost of service should be guaranteed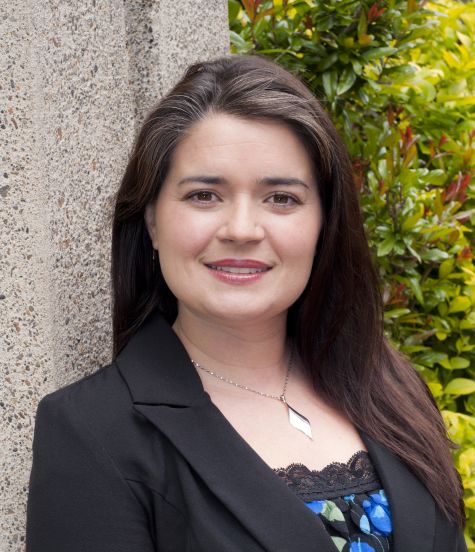 SMITH, JAMIE L, STATE REPRESENTATIVE 1 LEG DISTRICT 25 – HOUSE (D)
Yes, Washington legislators must find solutions to protect patients from these unfair bills they cannot anticipate. I will support legislation like HB 2114 that requires healthcare providers and health insurance companies to resolve "surprising billing" issues so patients are not caught in the middle
We must work on making sure reimbursement rates cover the costs of the healthcare so clinics can continue operating in rural areas, we must work on incentivizing more individuals going into healthcare related fields in order to fill the increasing number of open positions, and we need to go to a system of healthcare for all.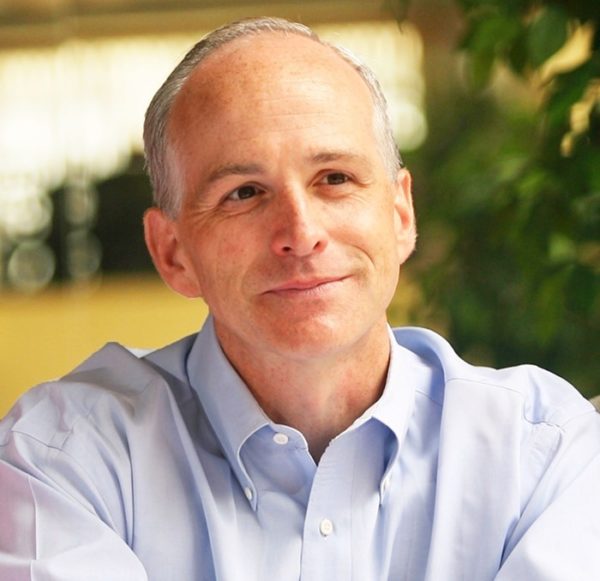 SMITH, ADAM, U.S. HOUSE OF REPRESENTATIVES, CONGRESSIONAL DISTRICT 9 (D)
I believe that keeping prescription drugs accessible and affordable is crucial for patients and our health care system. First and foremost, we must continue to work towards universal health care coverage to help individuals and families afford prescription drugs. Coverage for prescription drugs must be included in insurance benefits, including integrated into Medicare benefits. Drugs and the supply chain that produces them must be better regulated so that consumers are better able to obtain affordable prescriptions drugs they need without excessive costs being passed on to Americans. We also must enact policies that facilitate the availability of generic drugs to consumers to increase competition and bring down prices.
At the federal level, I am a co-sponsor of the Expanded and Improved Medicare for All (H.R. 676, "Medicare for All") legislation, as well as a founding member of the Medicare for All Caucus in the House, that would establish a single-payer health care program for all people in the United States. I'm also supportive of H.R. 6097, the State-Based Universal Healthcare Act of 2018, introduced by Washington state Congresswoman Pramila Jayapal. I believe that it is critical that our state and others have the ability and support to implement state-based universal healthcare systems. Health care is a basic human right that should not be reserved for a select few. It is essential that healthcare is accessible and affordable to everyone, regardless of their socioeconomic status or background. Additionally, I am proudly pro-choice and believe that protecting and advancing women's healthcare needs must be a top priority. I am vehemently opposed to any effort to defund Planned Parenthood in Congress, and will continue to fight against these efforts. I will also continue to support and advocate for women's rights and for policies that protect a woman's right to choose, as well as to improve access to family planning services. I am also a proud original co-sponsor of the Women's Health Protection Act, which helps protect abortion access, and I am a co-sponsor of H.R. 771, the EACH Woman Act, which would ensure that low-income women are provided coverage for abortion by Medicaid.
SULLIVAN, PATRICK J, STATE REPRESENTATIVE 2 LEG DISTRICT 47 – HOUSE (D)
Yes. I am a strong supporter of the balanced billing bill that has been considered by the legislature over the past several years. I have two daughters who take regular medications to deal with their auto immune diseases so this a personal issue for me as well. We need to increase medicaid rates and expand community clinics across the state wherever possible.
We need to address transportation issues and ensure that translaters are available when needed. We also need to increase access to dental care and vision care to ensure that services that are available to those who need them.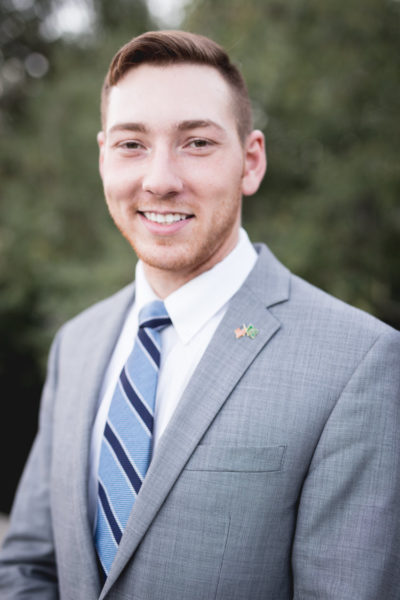 SUTHERLAND, MATTHEW, STATE REPRESENTATIVE 2 LEG DISTRICT 09 – HOUSE (D)
I believe that patients and consumers deserve to be protected from surprise medical bills, which often happens when an out-of-network provider is seen as an in-network facility, especially in emergency or surgical situations. Surprise or "balance" medical billing inflicts an unnecessary financial burden on individuals and families due to incomplete health plan network information, and I believe that patients should absolutely not be billed out-of-pocket costs for services received by an out-of-network provider within an in-network facility. Most often, these patients aren't aware that some treatment and services they receive are not covered by their plan, and we shouldn't expect everyday patients to be healthcare insurance policy experts. I will support legislation which addresses the issue of surprise medical debt through proactive solutions in the best interest of the patient in acknowledgement of the fallibility of payment systems, which work toward a payment solution that protects patients from surprise medical billing. I support a secure, affordable, publicly funded and privately delivered health care system which will lower the cost of care and reduce operating costs associated with administrative waste. This will save taxpayer money and streamline funding through a health security trust, as well as provide resources for re-training and other aid to workers displaced by eliminating private insurance and bureaucratic waste. I am in complete support of a unified "Medicare for All" health care financing and integrated provider system coordinated through a confidential database which will undoubtedly reduce operating costs associated with administrative waste, negotiations and collection of unpaid services.
Additionally, I support funding for retraining displaced private healthcare insurance industry workers and the creation of a statewide trust fund to collect revenue to be spent on health services. A "Medicare for All" system would substantially improve the financial resilience of hospitals in rural areas at-risk of closure, commonplace in Eastern Washington, and lessen the burden on small businesses. As the only source of payment to health care providers, the government would have stronger bargaining power to continue to substantially lower costs. Single payer systems cost significantly less than insurer-administered systems. Paying for health care through a tax rather than premiums means lower care and drug costs, greater budget predictability and fewer administrative costs.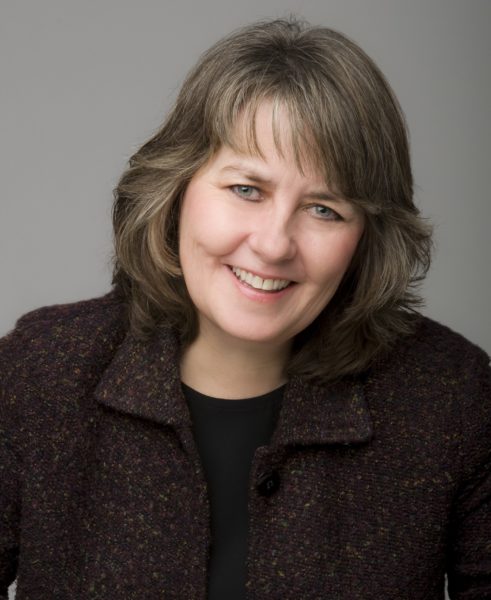 TARLETON, GAEL D, STATE REPRESENTATIVE 2 LEG DISTRICT 36 – HOUSE (D)
Yes. I will continue to support legislation requiring health care providers to be transparent about costs associated with prescribed medications as well as offer information about generic drugs or less costly alternatives. I will work with colleagues on the Healthcare Committee to push for state-wide transparent billing practices, including transparency about all costs prior to receiving health care services.
We must use evidence-based research to identify specific gaps for specific types of healthcare services. For example, I rely on population studies produced by UW's Public Health Metrics Institute as well as studies underway at WSU and UW to examine disparities around the state in Medicaid reimbursement rates, and gaps of coverage in certain regions our residents must travel longer than 60 minutes to a get to a clinic, hospital, or medical/dental/vision/mental health facility. We must also fight for every federal matching dollar to bring back to our state to support our veterans, developmentally and physically disabled residents, and those with chronic illnesses and diseases who require medications to manage their illness. We also need more funding for our public health system, including the 2-1-1 information and crisis support hot line. Every year I have joined with a group of colleagues to continue to restore funding to 2-1-1 services, which help people find access to local healthcare providers and support services. These services suffered terrible cuts during the great recession from 2008-2011.
THOBABEN, CHRISTOPHER R, STATE REPRESENTATIVE 1 LEG DISTRICT 18 – HOUSE (D)
Yes. Healthcare should never be something that catches a person off guard and insurance payments should be more easily understood or transparent so that medicine can be applied efficiently and effectively. Healthcare must not be the difference between financial stability and crisis.
One potential option is to allow for collaborative efforts that leverage existing school or planned school infrastructure to encourage primary care services are cost effective for a private practice while bringing healthcare access directly to the point of greatest need for children and parents.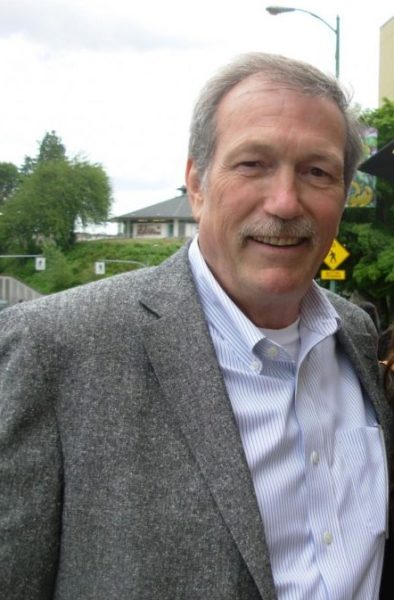 THOMAS, JAMES E STATE, REPRESENTATIVE 1 LEG DISTRICT 35 – HOUSE (D)
I absolutely support transparency in drug pricing. I also support removing legal barriers to government agencies negotiating prices with drug companies.
The short answer is universal health care – but realistically that needs to be implemented on the national level. In the mean time WA should look at exchanging subsidizing medical school for a commitment to serve WA underserved in a primary care setting, mobile primary care buses to serve rural communities, and mobile mental health buses for rural and underserved communities.
THOMPSON, JOHN W STATE REPRESENTATIVE 1 LEG DISTRICT 20 – HOUSE (D)
Yes, I support making drug costs transparent and prevent surprise billing. I have seen to many articles on the cost of drugs and the impact on so many people and in some cases, low income people can not afford to pay for their required drugs and choose between food and the medications. That needs to stop.
I support either single payer or medicare for all as a possible solution for health care insurance for everyone in the State of Washington.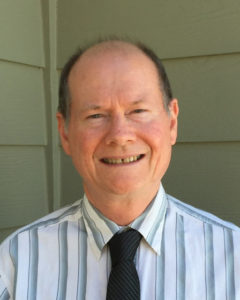 TRACY, CHRISTOPHER J, STATE REPRESENTATIVE 2 LEG DISTRICT 08 – HOUSE (D)
Yes. I was the Northshore Education Association representative to the Northshore School District's Heath Benefits Committee for nearly 30 years, that managed all health care programs including the $15 million self-insured medical program. We put our pharmacy program out to bid, resulting in a savings of $1 million dollars per year for our program and employees! Our generic, brand name, formulary and specialty drugs are easily identified and copays or co-insurance cleared stated. We selected an insurance broker that provided a help line to employees that included services to provide clarification and to support and investigate questions our employees had about any facet of our health benefits programs, including billing. We should try to get the absolute most value for our taxes, including getting the best deal possible for prescription drugs. I support policies that prevent surprises, including in billing, including estimates and options before services are provided, when possible.
I support a higher reimbursement rate for Medicaid, both for medical and for children's dental. This will increase the network of providers and promote better access for our citizens. I support expanding Medicaid to include dental for adults. I am disturbed that Medicaid only supports services for those in Adult Family Homes and should be expanded to include the cost of food! I support the Affordable Care Act.
VAN WERVEN, LUANNE E, STATE REPRESENTATIVE 1 LEG DISTRICT 42 – HOUSE (R)
Yes, patients have the right to know the cost of their treatment in advance of services.
Reform regulatory bureaucracy, expand insurance choices, offer health insurance plans with fewer mandates for lower cost, emphasize private sector solutions that help control costs and empower individuals to oversee healthcare decisions that meet their needs and budget
VOGELI, ELIZABETH A CITY COUNCIL MEMBER 4 CITY OF EVERETT (NON-PARTISAN)
Yes, I support making drug costs transparent and eliminating surprise billing. People are forced to pay too much for the medicine that they need to live. The poorest among us, who jump through various hoops, get their medicine at low to no cost. The people in strong union jobs or large corporate insurance circles pay a closer to fair price but the rest of us must get very, very creative to pay for our medications. To affect positive change and break the cycles of distress, we need to address these issues. Price transparency and eliminating surprise billing are great places to start the conversation to form ideas and paths forward to lowering the cost burden many face. People are confused, how can the price of medicine vary so dramatically from one provider to the next, one plan to the next, one sickness to the next, and one country to the next? Healthcare is a human right. Transparency in drug costs will help that to become a true statement in the United States.
Listen. Communicate. Activate. As a community organizer, I believe in the power of bringing people together. We must listen to and believe what the people in need are telling us. We must create opportunities for increased access to quality medical care for all and to do that we need to get our community leaders and our healthcare policy makers together to address the changes that are needed to create a more equitable, comprehensive and affordable health care system in Washington State. There must be continued conversations and action to create public subsidies for coverage, sliding scales for premiums and limits on co-pays, just to name a few. We need to explore the expansion of access to high-quality, play based, community centered preschools and other early intervention, evidence based programs. If we don't reduce the barriers to coverage and economic opportunity, then we will not be able to accomplish an improved system. There are so many things that need to be addressed and fixed. I believe that involving the organizations, policy experts, community members and legislators to address these is a step in the right direction, but the conversation needs to be ongoing and it needs to deliver some actionable policies that move us forward.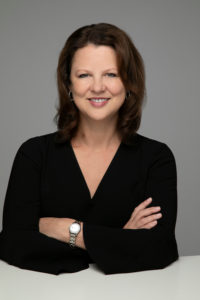 WALEN, AMY D, STATE REPRESENTATIVE 2 LEG DISTRICT 48 – HOUSE (D)
Yes. I grew up in Australia under a single payer system. I believe that healthcare is a fundamental human right, and that our society should provide comprehensive healthcare for all. Like housing, healthcare has become unaffordable for many. As a cancer survivor, I witnessed the exorbitant costs of treatment firsthand. To make healthcare more affordable we need to bring down the costs of prescription drugs and invest in mental health and addiction services.
As a cancer survivor I know the importance of affordable healthcare. I will always fight for universal health care, so everyone has access to the services they need. Most importantly, I am passionate about providing mental health and addiction services on demand. As a society, we need to stop treating addiction as a personal failure and instead address it as a public health crisis. In addition, I will protect coverage for preventative care, screening, and other life-saving basics and will reject any efforts the insurance industry and their allies attempt to erode basic coverage. With the U.S. Supreme Court poised to challenge Roe v. Wade, we need strong pro-choice leaders at the state level. I'm tired of our reproductive rights being used as political bargaining chips and I will fight to ensure women retain access to contraceptives, abortion, and medically accurate pregnancy information. It is our fundamental right to make choices about our lives and care. As State Representative, I will be a steadfast voice for the health and rights of all people.
WISSEL, SYDNEY G STATE REPRESENTATIVE 1 LEG DISTRICT 36 – HOUSE (LIBERTARIAN)
Yes. I believe in transparency in all things and know what it is like to be referred for medical treatment only to find it is out-of-network and be paying off unexpected bills for years. Our healthcare system is overly complicated and this increases cost.
Encourage more providers with menu pricing, eventually taking employers and the government out of the market so individuals would buy their own insurance for doctors visits like they do for everything else.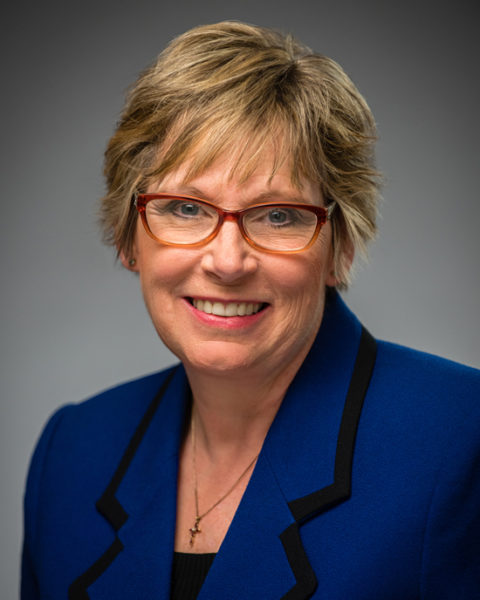 WILKE, JODI M, STATE REPRESENTATIVE 1 LEG DISTRICT 24 – HOUSE (R)
Yes, drug costs should be clearly stated and consistent no matter who requires care or how it is paid for. As a nurse, I have seen vastly different rates charged for the same product depending on which insurance patients have, if it is a public benefit, or if there is no coverage. It can vary by hundreds of dollars for the same drug. Costs should be transparent and patients should be given choices.
Before declaring our health care system a total loss and abandoning it to socialized medicine, also known as single payer or Medicare for all, there are five areas of opportunity that could be looked at to improve our existing system. These include – tort reform, insurance reform, regulatory reform, pharmaceutical reform, and fraud. We would also do well by encouraging preventive behaviors. Socialized medicine has a collective utopian ring to it that is attractive to some, but when has a government controlled industry ever proved more efficient and cost-effective? Will more government control affect our ability to attract well-educated providers? The attributes of high quality, low – or zero – cost, and universal availability may prove difficult to offer to everyone. For a start, health savings accounts and allowing insurance to be purchased across state lines are two relatively simple ways to stop the bleeding.
Inclusive Health Access
May 26, 2023
June 22nd Film Screenings and Panel Discussions
Inclusive Health Access
April 20, 2023
This bill is a crucial step forward for Washington's health care system
Inclusive Health Access
February 15, 2023
EOI's Sam Hatzenbeler joins Washington's Indivisible Podcast to discuss our state's health care costs crisis and what the legislature can do to solve it