[UPDATE] Back on Track: Legislators hold community forums to discuss budget, tax structure
UPDATE: The Tacoma and Shoreline forums have been postponed until after the election due to scheduling conflicts. The Vancouver forum will still be on November 15th.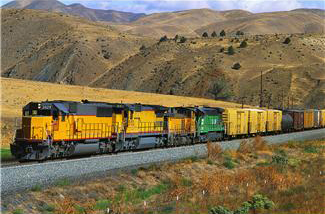 "Don't tell me what you value, show me your budget, and I'll tell you what you value." – Joe Biden
That quote from the Vice President was a political statement, but it's a sentiment that many people – regardless of political affiliation – probably agree with.
In Washington, our state budget is a reflection of our shared values and goal, and budget decisions directly affect our ability to educate our children, maintain the health and well-being of our communities, and build a thriving middle class. Unfortunately, the deep economic recession and our outdated revenue system present major barriers to our long-term prosperity.
Given these challenges, state lawmakers in Tacoma, Shoreline and Vancouver will be hosting community discussions about the challenges we face and ideas for improving our revenue system to make it more adequate, fair and stable.
Please attend one of these events, and help lay the track for a more prosperous Washington!
Vancouver
When: November 15, 6-8pm
Where: Vancouver Community Library
901 C Street, Vancouver, WA 98660
Columbia Room
Hosted by: Washington State Rep. Sharon Wylie (49th LD)
Tacoma
When: October 3rd, 2012, 6-8pm
Where: Tacoma Community College
6501 S. 19th Street, Tacoma, WA 98466
Student Center Building # 11
Hosted by: Washington State Rep. Laurie Jinkins (27TH LD)
Shoreline
When: October 4th, 2012, 6-8pm
Where: Shoreline Community College
16101 Greenwood Avenue North, Shoreline, WA 98133
Professional Automotive Training Center
Hosted by: Washington State Rep. Cindy Ryu (32nd LD)
August 19, 2022
Decades of underfunding has left the child care sector on the brink of collapse
August 16, 2022
We applaud the swift passage of this historic legislation and will continue to advocate for investments in the care economy