Inequality for All: Robert Reich launches national conversation on income inequality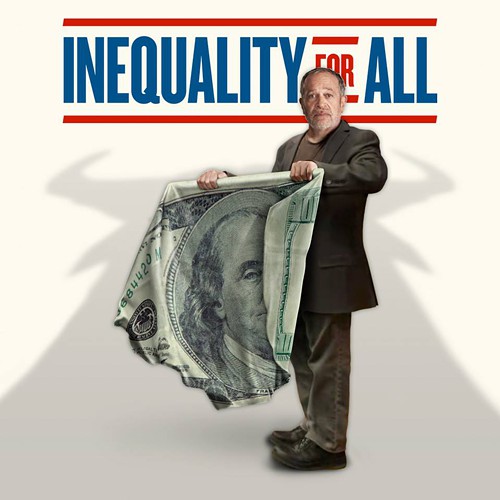 "As Winston Churchill said over and over again, Americans will always do the right thing… after they've exhausted all the alternatives." – Robert Reich

Robert Reich, former U.S. Secretary of Labor, is trying to start a conversation on income inequality. His new film, Inequality for All is a groundbreaking piece on America's shrinking middle class and the loss of widespread prosperity in the world's richest country.  Coupled with a powerful outreach campaign,  Reich's new film is trying to do for working families what Miss Representation did for the women's movement.
Inequality for All is a new opportunity for neighbors, co-workers and friends to honestly discuss what kind of country they want for themselves and their children: one where education, basic health care and living wages are widespread or one where the hard work of the many benefits the few?
Check out the clip below of Robert Reich talking about the film with Jon Stewart on The Daily Show. The film is now open in theaters – you can find local show times here.
January 25, 2023
High health care costs are driving Washington workers and families over the edge
December 15, 2022
By strengthening the core pillars of our economy – including child care, health care, educational opportunity, economic security, and our public revenue system – we can diminish economic, racial, and gender inequity.
December 7, 2022
The way our state raises money is not fair. A wealth tax would help right that wrong.