Chart of the day: Sources of federal revenue
Given all of the recent talk about closing tax loopholes and deductions, here's a chart showing sources of federal revenue. This chart is interesting because it comes from a recent report issued by the Senate Subcommittee on Investigations, which is exploring "how U.S. citizens and multinational corporations have misused and at time violated tax statutes and regulations and accounting rules to shift profits and valuable assets offshore to avoid U.S. taxes."
The report notes that in 1952, the corporate tax generated 32.1% of all federal tax revenue. Today, the corporate tax accounts for 8.9% of federal tax revenue.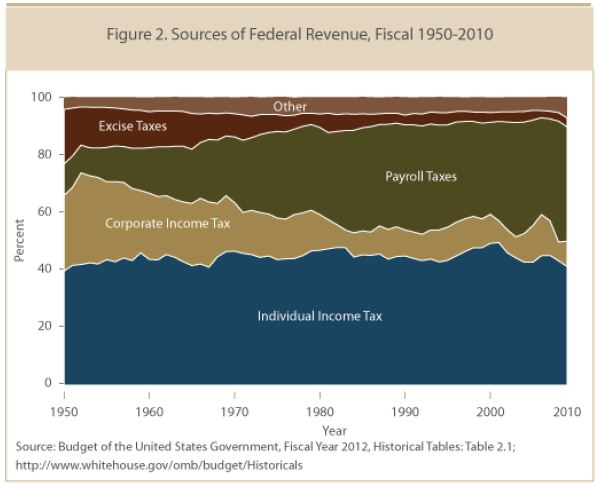 June 24, 2022
The fight for reproductive rights is far from over
June 21, 2022
Thousands of eligible residents can now begin receiving care.