Chart of the day: Sources of federal revenue
Given all of the recent talk about closing tax loopholes and deductions, here's a chart showing sources of federal revenue. This chart is interesting because it comes from a recent report issued by the Senate Subcommittee on Investigations, which is exploring "how U.S. citizens and multinational corporations have misused and at time violated tax statutes and regulations and accounting rules to shift profits and valuable assets offshore to avoid U.S. taxes."
The report notes that in 1952, the corporate tax generated 32.1% of all federal tax revenue. Today, the corporate tax accounts for 8.9% of federal tax revenue.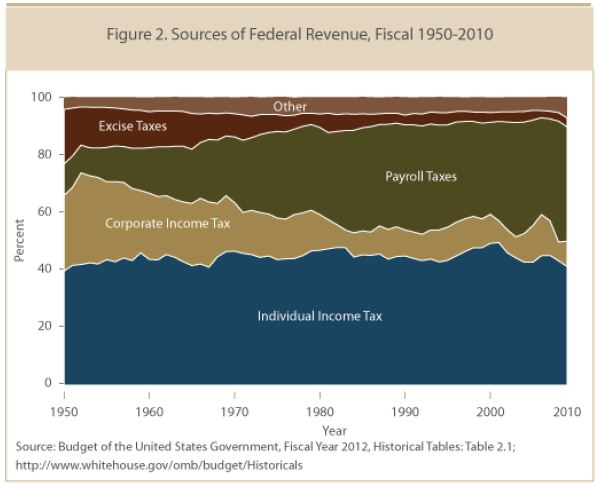 January 25, 2023
High health care costs are driving Washington workers and families over the edge
December 15, 2022
By strengthening the core pillars of our economy – including child care, health care, educational opportunity, economic security, and our public revenue system – we can diminish economic, racial, and gender inequity.
December 7, 2022
The way our state raises money is not fair. A wealth tax would help right that wrong.