EOI's 2021 Changemakers Dinner
Thank you for a wonderful Changemakers Dinner!
Thank you so much to those of you who joined us for and supported our 2021 Virtual Changemaker Dinner! It was a night of celebration and hope as Changemakers from across the state and country came together on our virtual event platform.
April Sims, EOI Board member and Secretary-Treasurer of the Washington State Labor Council, guided us through the evening fabulously as our MC and the poet Azura Tyabji set the tone beautifully for the evening. You can read Azura's poem here! We loved hearing from some of EOI's staff members including Marilyn Watkins, Gabriela Quintana, Summer Stinson, and Sam Hatzenbeler as they shared some of EOI's recent policy wins as well as community members and coalition partners like Laura Anderson, Rep. Tarra Simmons, Mary Curry, and Rep. Noel Frame. 
Our keynote speaker Anna Gifty Opoku-Agyeman lifted up the importance of centering Black women in work toward economic equity. Anna brought hope and inspiration and reminded us that we can and we will build a brighter future.
Rep. Jesse Johnson, winner of the Aubrey Davis Changemaker Award, reminded us of the importance of working together as a community to re-evaluate and challenge existing policing policy. Alejandra Pérez and Brenda Rodríguez-López, winners of the John Burbank Changemaker Award, inspired us with the powerful organizing they do with and for undocumented people in Washington State.
And thanks to our collective dedication to building a brighter, more equitable future, we raised more than $200,000!
Thank you for being a part of our community! It is an honor to continue this work with you by our side.
With gratitude,
Summer Stinson, Executive Director
Melanie Mazza, Development Director
Andrea Lopez-Diaz, Development and Operations Coordinator
How did we do? Fill out our event survey to let us know how we could make this event more enjoyable for you in the future!
Click to view messages of support for the EOI community from the following elected officials:
With thanks to our generous event sponsors!
Visionary Sponsor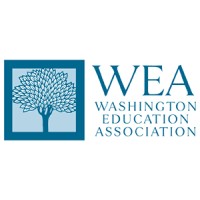 Organizer Sponsors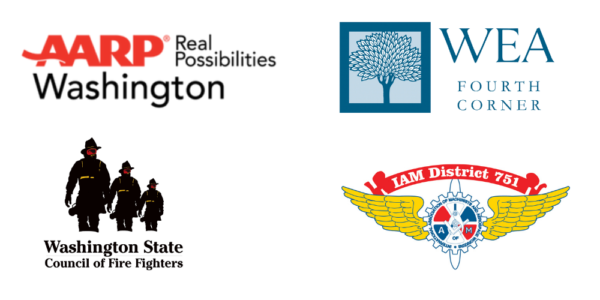 Advocate Sponsors