A Fair Deal at Work
Retirement Security
Filed Under Research
Infographic: Fixing the Retirement Savings Problem with a Small Business Marketplace
Retirement plans for small businesses, non-profits and the self-employed are limited, costly and difficult to use. But it doesn't have to be this way. The Washington Small Business Retirement Market proposes a public-private partnership to open new markets to business and provide an affordable, flexible option for small businesses and non-profit organizations.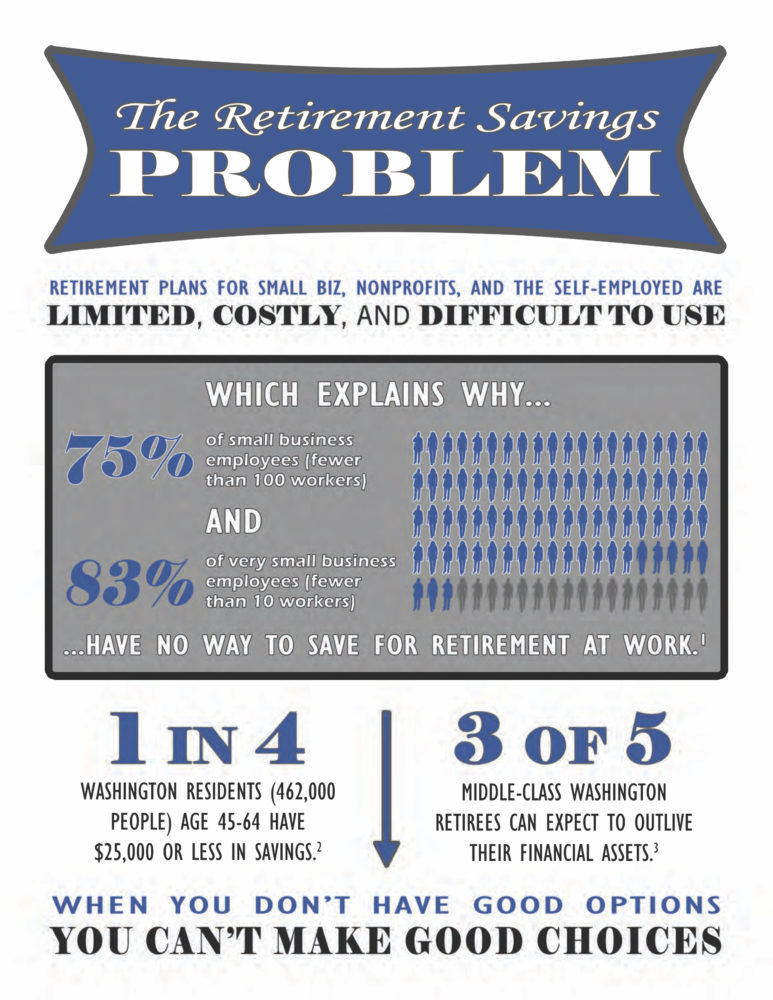 A Fair Deal at Work
August 16, 2022
We applaud the swift passage of this historic legislation and will continue to advocate for investments in the care economy
A Fair Deal at Work
June 30, 2022
Family isn't one-size-fits-all - work-family laws shouldn't be either
A Fair Deal at Work
March 11, 2022
Washington legislators made good decisions but the measures passed will not reverse the 40-year trend of growing income inequality.