A Fair Deal at Work
Retirement Security
Filed Under Research
Infographic: Fixing the Retirement Savings Problem with a Small Business Marketplace
Retirement plans for small businesses, non-profits and the self-employed are limited, costly and difficult to use. But it doesn't have to be this way. The Washington Small Business Retirement Market proposes a public-private partnership to open new markets to business and provide an affordable, flexible option for small businesses and non-profit organizations.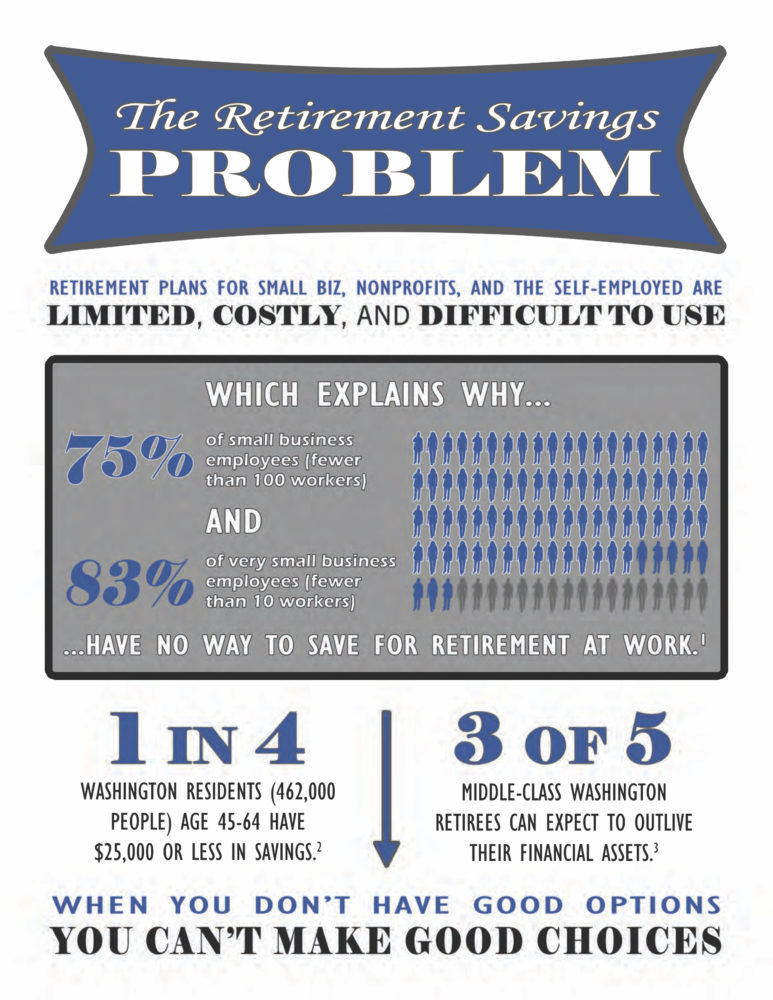 A Fair Deal at Work
February 10, 2023
The U.S. is overdue for a federal paid leave policy
A Fair Deal at Work
December 15, 2022
By strengthening the core pillars of our economy – including child care, health care, educational opportunity, economic security, and our public revenue system – we can diminish economic, racial, and gender inequity.
A Fair Deal at Work
August 16, 2022
We applaud the swift passage of this historic legislation and will continue to advocate for investments in the care economy