We're Not Broke: A documentary about corporate tax evasion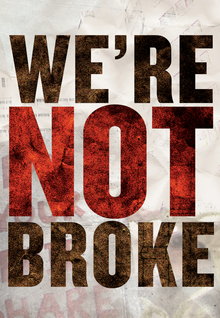 Interested in watching a good documentary to this week? Check out We're Not Broke, now streaming free on Hulu! Here's a short description:
America is in the grip of a societal economic panic. Lawmakers cry "We're Broke!" as they slash budgets, lay off schoolteachers, police, and firefighters, crumbling our country's social fabric and leaving many Americans scrambling to survive. Meanwhile, multibillion-dollar American corporations like Exxon, Google and Bank of America are making record profits. And while the deficit climbs and the cuts go deeper, these corporations—with intimate ties to our political leaders—are concealing colossal profits overseas to avoid paying U.S. income tax.
We're Not Broke is the story of how U.S. corporations have been able to hide over a trillion dollars from Uncle Sam, and how seven fed-up Americans from across the country, take their frustration to the streets . . . and vow to make the corporations pay their fair share.
If you like the movie, visit the director's website here.
September 12, 2023
Except billionaires. And even they lose.
September 6, 2023
Thanks to the work of advocates, thousands of Washington workers are already getting a better deal at work
August 24, 2023
Multiple states are also fighting to tax the ultra-wealthy. Why now?