We're Not Broke: A documentary about corporate tax evasion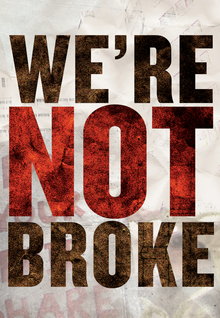 Interested in watching a good documentary to this week? Check out We're Not Broke, now streaming free on Hulu! Here's a short description:
America is in the grip of a societal economic panic. Lawmakers cry "We're Broke!" as they slash budgets, lay off schoolteachers, police, and firefighters, crumbling our country's social fabric and leaving many Americans scrambling to survive. Meanwhile, multibillion-dollar American corporations like Exxon, Google and Bank of America are making record profits. And while the deficit climbs and the cuts go deeper, these corporations—with intimate ties to our political leaders—are concealing colossal profits overseas to avoid paying U.S. income tax.
We're Not Broke is the story of how U.S. corporations have been able to hide over a trillion dollars from Uncle Sam, and how seven fed-up Americans from across the country, take their frustration to the streets . . . and vow to make the corporations pay their fair share.
If you like the movie, visit the director's website here.
January 25, 2023
High health care costs are driving Washington workers and families over the edge
December 15, 2022
By strengthening the core pillars of our economy – including child care, health care, educational opportunity, economic security, and our public revenue system – we can diminish economic, racial, and gender inequity.
December 7, 2022
The way our state raises money is not fair. A wealth tax would help right that wrong.