Paid sick days status report: Updates from around the country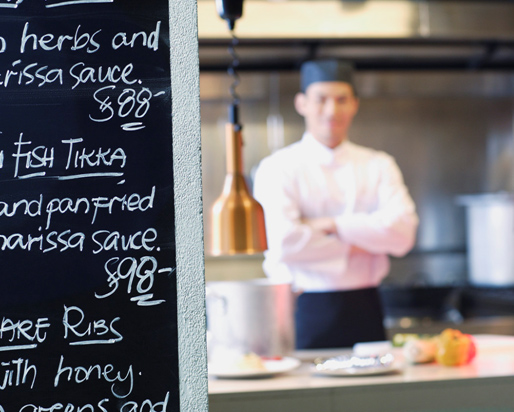 Progress doesn't happen in a moment, it happens in a movement – and the movement to safeguard public health and provide basic financial security for workers is picking up steam.
Across the country, grassroots organization, civic engagement, and a whole lot of elbow grease have been successful in securing paid sick leave for workers in Seattle, San Francisco, Washington D.C., and the state of Connecticut. Now, it appears Florida's Orange County – home to Orlando and Walt Disney World – may be next.
Orange County, FL
Recently, an Orange County coalition of small business owners, workers, parents, faith leaders, public health groups and elected officials turned in more than 73,000 signatures to qualify a paid sick days initiative for the November ballot.
In Orange County, the initiative would allow workers in businesses with 15+ employees the right to earn job-protected paid sick leave. A full-time worker could accrue up to 56 hours of sick time per year. Workers in smaller businesses may take up to 56 hours of job-protected unpaid sick leave.
For a county that depends on over 50 million tourists a year, healthy – and not contagious – workers in the service industry is good for both workers and the bottom line.
New York City
Meanwhile, the campaign for paid sick leave in New York City got a big boost when the New York Times editorial board wrote in favor of a paid sick days ordinance not just for New York, but for all Americans.
With New Yorkers in favor of paid sick leave by a margin of 73-20 percent and a veto-proof bill pending, the only thing standing in the way of paid sick days in NYC is City Council speaker Christine Quinn, who has blocked a vote on the bill.
Seattle
Here at home, Seattle is gearing up for implementation of our Paid Sick and Safe Time ordinance, set to take effect September 1st, 2012. In preparation, the city is hosting forums for employers to gets their questions answers about implementation of the law.
If you have any questions about the upcoming implementation of Paid Sick and Safe Days, contact the Seattle Office for Civil Rights.
By EOI Intern Ashwin Warrior
September 12, 2023
Except billionaires. And even they lose.
September 6, 2023
Thanks to the work of advocates, thousands of Washington workers are already getting a better deal at work
August 24, 2023
Multiple states are also fighting to tax the ultra-wealthy. Why now?