Join Healthy Tacoma for a Town Hall on Paid Sick Days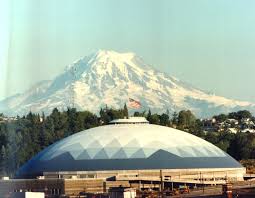 This September, we're celebrating the one year anniversary of Seattle's paid sick days ordinance. Seattle was the first city in the state of Washington to give workers the right to earn paid sick days. Now, Washington's third largest city – Tacoma – is fighting for access to paid sick leave.
In Tacoma, nearly 40,000 workers – or 41 percent of the workforce – have no access to paid sick days to care for themselves or a sick family member. Childcare workers, restaurant staff and elderly caregivers are the least likely to receive paid sick leave.
Healthy Tacoma, a coalition of more than 30 groups representing communities of color, labor, small business, civic, and faith organizations,  is leading the campaign to pass a citywide ordinance mandating paid sick leave. Under the proposal, workers would earn 1 hour of paid sick time for every 30 hours worked – limited to 5 days per year for businesses with fewer than 10 employees.  People working for larger companies could earn up to 9 days per year.
If you support paid sick days, or want to learn more about Tacoma's proposed ordinance, consider attending Healthy Tacoma's Town Hall on September 12th. The event will include a panel discussion with local representatives from small business, government, community organizations and labor.
Who: Healthy Tacoma and community members
What: A Town Hall to discuss the proposed paid sick days ordinance
Where: 3510 McKinley Ave. East, Tacoma
When: September 12th at 6 PM
Why: To rally public support for Tacoma's paid sick days ordinance
November 27, 2023
Apply by January 5th, 2024
November 21, 2023
This one is personal.
November 9, 2023
What can we really learn about taxes, wealth, and policy from the behavior of one person?