A Fair Deal at Work
Retirement Security
Filed Under Research
Infographic: Fixing the Retirement Savings Problem with a Small Business Marketplace
Retirement plans for small businesses, non-profits and the self-employed are limited, costly and difficult to use. But it doesn't have to be this way. The Washington Small Business Retirement Market proposes a public-private partnership to open new markets to business and provide an affordable, flexible option for small businesses and non-profit organizations.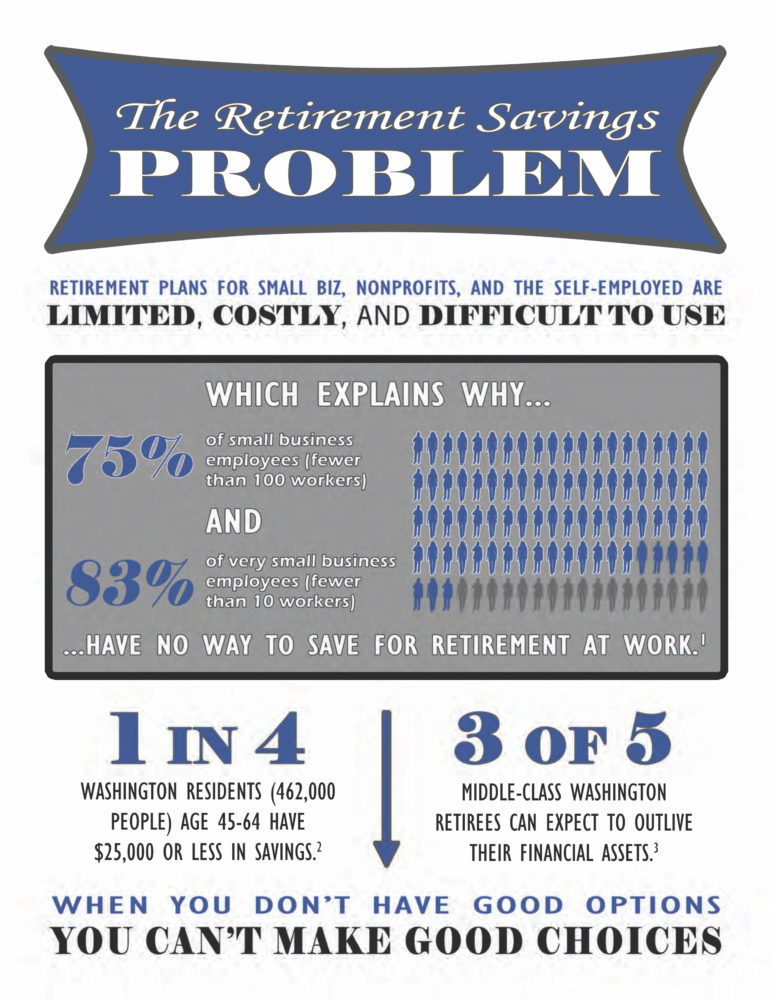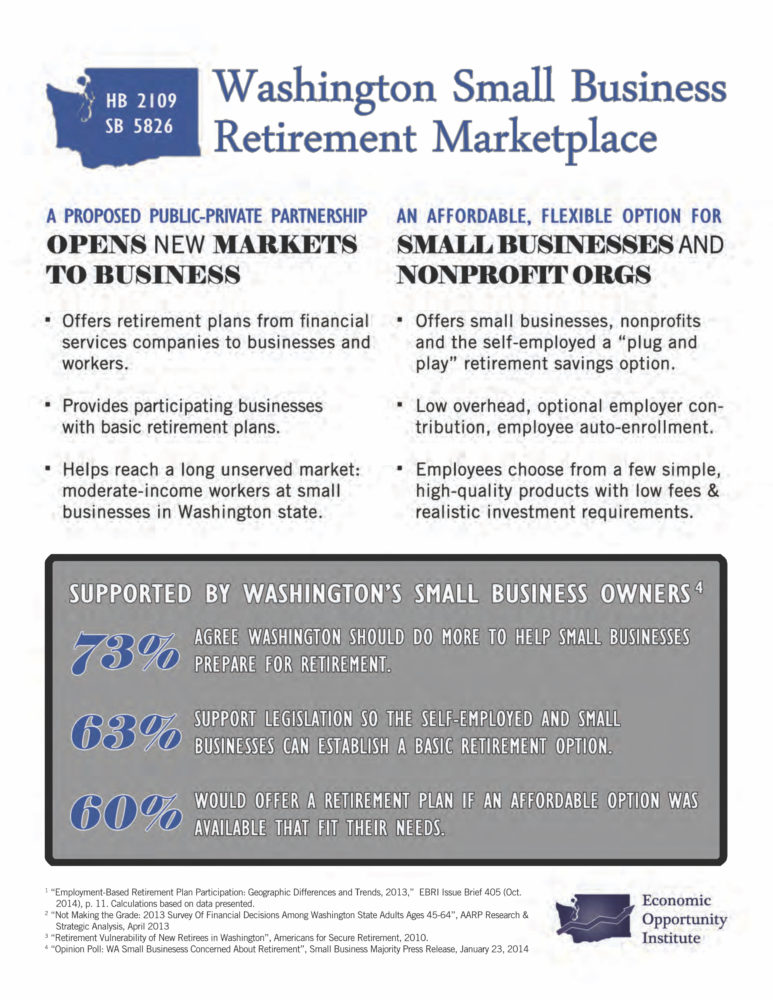 A Fair Deal at Work
September 2, 2019
Washington is working to counter the Trump administration's anti-labor policies
A Fair Deal at Work
August 22, 2019
Black women earned as much in the last 20 months as white men did in 2018.
A Fair Deal at Work
July 23, 2019
We are duped into working too many hours for free, and this is allowed by law