Seattle's paid sick and safe time ordinance promotes safer families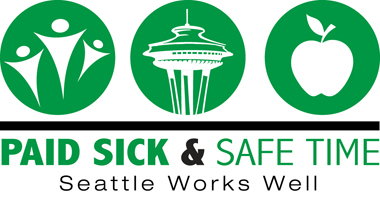 October is Domestic Violence Awareness Month, and the Seattle Office of Labor Standards is highlighting the safe time provisions of Seattle's Paid Sick and Safe Time (PSST) law.
You can download new flier about safe time protections to educate your co-workers, family, neighbors, and sister organizations. Available in English or Spanish.
Here in Seattle and King County, many organizations provide support to people affected by safety issues such as domestic violence, sexual assault and stalking.
Visit the Office of Labor Standards website or Twitter page to find community resources for:
Domestic Violence
Sexual Assault
Legal Help
Learn more about Seattle's Paid Sick and Safe Time law at: http://www.seattle.gov/laborstandards/paid-sick-and-safe-time
October 22, 2018
The revocation of transgender rights feels violent because it is violent
October 17, 2018
For at least 22 years, Washington has had the highest taxes on lower-income people.
October 16, 2018
Racism and discrimination translate to lower tips for people of color