Join us in strengthening women's economic security – Bellingham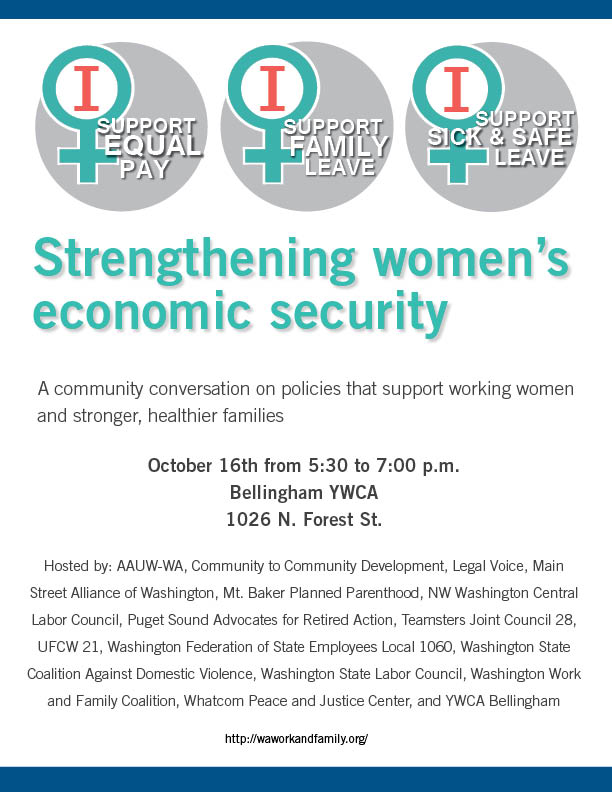 You are warmly invited to join the Economic Opportunity Institute in strengthening women's economic security in Bellingham on October 16th. In partnership with the Washington Work and Family Coalition, we are co-hosting events across Washington state to help build policies that support working women and families. What: Strengthening Women's Economic Security Forum When: October 16th, 5:30-7:00 pm Where: Bellingham YWCA 1026 N. Forest St. This event is part of a statewide campaign to strengthen women's economic security. The previous forums in Seattle, Kirkland, Tacoma, Spokane, and Vancouver have all been powerful successes.
May 1, 2019
Affordable health care is coming to Washington State
April 25, 2019
Cascade Care would reduce profits from gargantuan to large
April 24, 2019
Washington pays teachers 31.6% less than similarly educated professionals.