Early Learning
Educational Opportunity
Filed Under Blog
Dawn loved her job – but she couldn't afford to keep it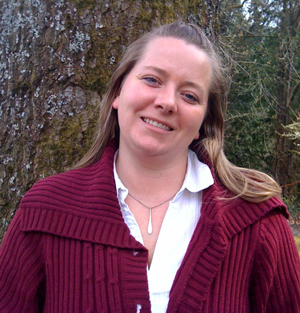 Dawn Cofone was only 16 years old when she began working with children at Spokane-area childcare facilities. So in the early 90's, she began attending classes and training sessions to learn more about how to foster the education and development of the children in her care.
She worked hard and went to school, often full-time. But between school tuition and her meager salary, Dawn and her husband were struggling to pay the bills. "At the time I was making roughly seven dollars an hour and barely surviving, with my husband also working full time with any overtime he could get his hands on," she said. "And this is when my husband came to me and pointed out the obvious. I could make more money and have less stress doing anything else."
Despite his steadfast support over the years, Dawn's husband of fourteen years could no longer encourage Dawn to continue in a career that could not financially support their growing family, no matter how personally rewarding it was. Dawn had come to a point when she had to choose between her family and 'her kids'.
"At this point what could I say?" said a heartbroken Dawn, "I wrote out my resignation…I was not just leaving a job, I was abandoning the children and teachers that had become my family."
But the director at Dawn's childcare facility gave her hope. She had been working for several months to get Dawn's facility on the Career and Wage Ladder, a policy developed by EOI that helps teachers increase their education and stay in the field with wage incentives. She asked Dawn to give her one more month.
"It was a compromise that I was willing to make," Dawn said – but in the meantime she began to pursue other fields and stopped attending early childhood education classes. ""I had to be honest. Although I loved working with children it would never pay enough to live on."
But just two weeks later the director called Dawn. Their facility had been approved for the Career and Wage Ladder. "The next paycheck I received, I was surprised with over a three dollar-an-hour raise. It was the answer I had prayed for."
Dawn, able to stay at her childcare facility, was financially rewarded for her experience and training in early childhood education and is now the assistant director. "I know that if it were not for the Career and Wage Ladder and a very supportive husband, I would not have the privilege of working with families and children today."
Educational Opportunity
August 25, 2021
Educational Opportunity
August 24, 2021
The U.S. Congress is working out the details of a Human and Care Infrastructure package that will make major investments in childcare, health care, paid family and medical leave and more