EOI's 2021 Changemakers Dinner
Registration is open!

Join us to celebrate another year of policy progress at our annual Changemakers Dinner! Enjoy a virtual cocktail hour, engaging and inspiring program, and delicious dinner delivered right to you.

Date: September 29th, 2021
Virtual cocktail hour: 5:30pm – 6:30pm
Virtual program: 6:30pm – 7:30pm
Location: Online
Program Details
MC – April Sims
April Sims was elected Secretary Treasurer of the Washington State Labor Council, AFL-CIO by its affiliated unions in December 2018. She is the first woman of color to be elected as a WSLC executive officer. April has served as the WSLC's Political and Strategic Campaign Director since November 2017, working to develop shared agendas with labor and community partners, to advance strategic organizing campaigns, and to recruit, train and elect political champions for working people. She first joined the WSLC in September 2015 as Field Mobilization Director.
Prior to joining the WSLC staff, Sims served as the Legislative and Political Action Field Coordinator for the Washington Federation of State Employees, AFSCME Council 28 (WFSE). She was a WFSE member, shop steward, elected union officer, and union staffer from 2002-15.
Keynote Speaker – Anna Gifty Opoku-Agyeman
Anna Gifty Opoku-Agyeman is an award-winning researcher, entrepreneur, and author hailing from Ghana and Maryland. In 2018, Anna Gifty co-founded The Sadie Collective, the only non-profit organization addressing the underrepresentation of Black women in economics, finance, and policy. Her advocacy, research, and commentary lie at the intersection of social justice and quantitative analysis and are featured widely by media outlets such as Bloomberg, NPR, Teen Vogue, Slate, and the New York Times.
Anna Gifty graduated from the University of Maryland in 2019 with a Bachelors of Arts in Mathematics and a minor in Economics. Currently, she is a graduate student at Harvard Kennedy School studying public policy.
Read more about Anna Gifty here.
Aubrey Davis Changemaker Award Recipient – Rep. Jesse Johnson
Jesse Johnson is a lifelong Federal Way resident and a graduate from the University of Washington with a Bachelor of Arts in Political Science and a Masters of Education. The son of a Navy Veteran and a Commercial/Residential Painter, Johnson was the youngest City Council member in Federal Way history when he first took office at the age of 27. Now he serves as one of the Legislature's youngest members, where he works to help working families and seniors struggling with high costs, students looking for the right pathway to a good-paying job, and families struggling with housing insecurity across the state.
John Burbank Changemaker Award Co-recipient – Alejandra Pérez
Alejandra has an extensive background in organizing for social justice, running large-scale events and conferences, and providing professional development to educators. She served as Co-Director for the Beyond HB 1079 Conference, was a member of the Dream Educational Empowerment Program National Advisory Council, and is a community organizer with the Washington Dream Coalition. As part of her community organizing work, Alejandra was one of the co-founders of the grassroots COVID-19 Relief Fund for Undocumented Individuals in Washington State and a leader of the Washington Immigrant Relief Fund and the Seattle COVID-19 Disaster Relief Fund for Immigrants. Born and raised in Guatemala, Alejandra moved to the United States when she was twelve years old.
John Burbank Changemaker Award Co-recipient – Brenda Rodríguez López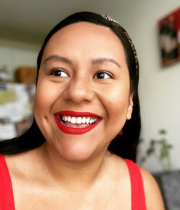 Brenda Rodríguez López, undocumented and unapologetic, is an organizer, strategist, and storyteller. She organizes in Central and Eastern Washington and focuses on building leadership and capacity in rural communities. Her lived experience has informed the creation
of impactful programs, including courthouse accompaniments, organizing a rapid-response hotline, and creating deportation defense strategies to reunite families. Most recently, she was one of the leaders in distributing over $127 million in economic relief to undocumented
people across the state through the Washington Immigrant Relief Fund. Brenda is leading a diverse and powerful statewide network of 400 organizations as the Executive Director of the Washington Immigrant Solidarity Network.
Artist Spotlight – Azura Tyabji
Azura Mizan Tyabji is a poet, organizer, and educator. She writes from the perspective of a young queer woman of Black and Indian descent living in Seattle, Washington, and previously served as her city's Youth Poet Laureate (YPL). What motivates every aspect of her artistic practice is a love for community, justice, and healing. Poetry inspires movement for radical change, and Azura strives to lend her voice to that legacy by commanding attention to injustice and invoking a future without it.
Click to view messages of support for the EOI community from the following elected officials:
King County Executive Dow Constantine
Sponsorships are available!
Click here to check out our different sponsorship levels and benefits. When you're ready to secure your sponsorship, reach out to Melanie at melanie@opportunityinstitute.org or click here to check out online.
Seeking Watch Party Hosts!
Want to help build an economy that works for everyone while mingling, enjoying dinner, and taking in an engaging event program with a small group friends? Join us as a Watch Party host! Learn more about hosting a Watch Party here, and then let us know you're interested!
Questions? Reach out to Melanie Mazza at melanie@opportunityinstitute.org.
With thanks to our generous event sponsors!
Visionary Sponsor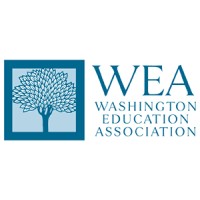 Organizer Sponsors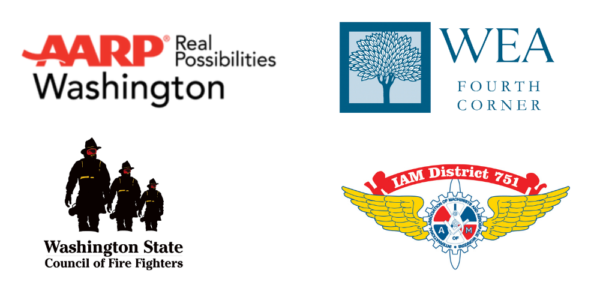 Advocate Sponsors